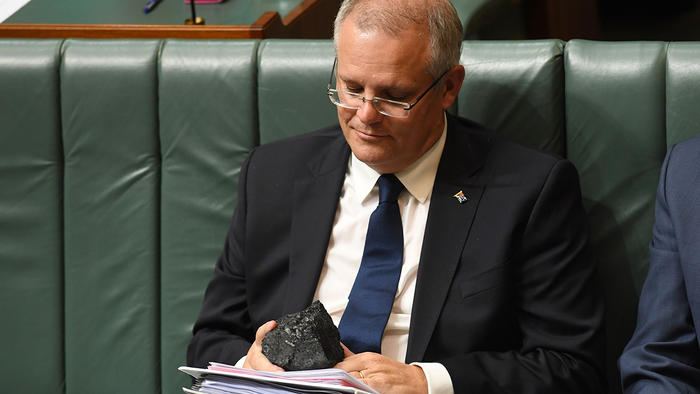 The Treasurer of Australia officially announced his engagement to a piece of coal today during a heart-warming speech in Parliament.
Morrison told members of the House of Representatives that he will officially elope with the coal, which happens to be the same piece of coal the Treasurer brought to work and waved around earlier this week.
Sources close to Morrison say the politician first wanted to introduce his partner to his colleagues before announcing his engagement. 
After the first official meeting, Morrison planned his announcement and brought the coal back for an impassioned speech delivered this morning.
"We're in love. Coal just gets me. We are both so earthy and useful and we both love destroying Christmas."
The Liberal Party has confirmed the two met on a blind date organised by the Minerals Council of Australia.
"We knew Morrison was looking for something to be excited about", a spokesperson from the Minerals Council told The Chaser.
"So we set him up with this wonderful piece of coal and waited to see what happened next. Lucky for us…I mean Scott Morrison, the two are in love and will make each other very happy."
The couple are rumoured to marry in April and then take a two week honeymoon at the new Adani mine.
Share this story: