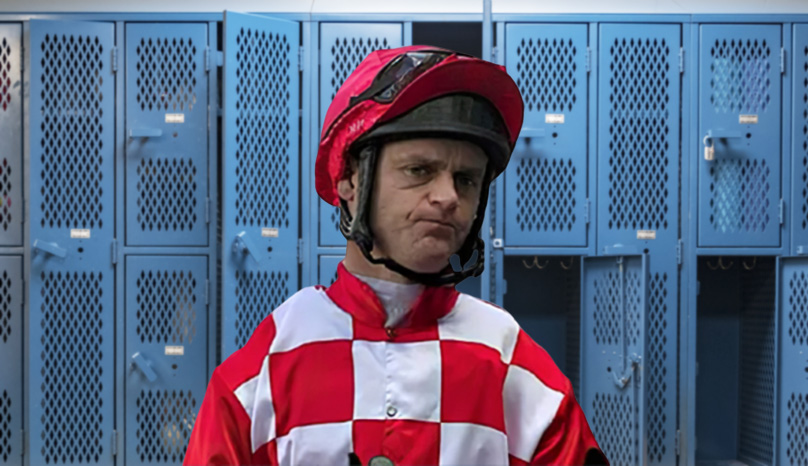 The mood in the locker room at Flemington has taken a dramatic turn today as twenty-four jockeys prepare for today's Melbourne Cup. According to an insider, the mood in the locker room was raucous as jockeys horsed around and whipped their towels at each other. That was until a first-time Melbourne Cup jockey wished his competitors well by saying 'Break a leg'.
"Suddenly, everyone stopped what they were doing and looked at him in disbelief" said jockey Frankie Dettori.
One jockey who wished not to be named said that "It's just not locker room etiquette to say 'Break a leg' before the race. It's like saying 'Macbeth' in the theatre, or mentioning Kevin Rudd at a Labor Party conference. You just don't do it".
After everything calmed down, the first-time jockey was said to err on the side of caution, simply wishing his competitors 'good luck', and that he hopes they're not too knackered at the end.
OUR LATEST LIVE SHOW - BOOK NOW:
Share this story: