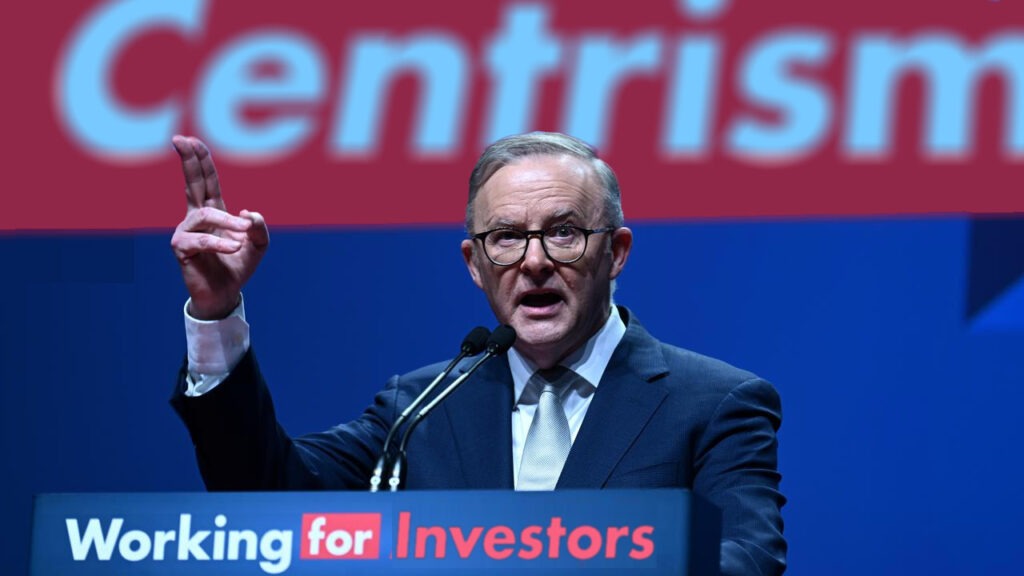 Prime Minister of wealthy centrists, Anthony Albanese has announced an ambitious plan to ensure more than a million investors will be able to purchase new properties in the next five years.
"We can categorically confirm the biggest issue affecting the Australian housing market is supply. Of tenants, that is," he said in a press conference following the national cabinet meeting.
"We want to ensure anyone who has an investment property can leverage their existing mortgage to purchase another home and have it tenanted before the paints dries over the mouldy patch in the bathroom."
"When we announced our budget, we made it very clear that landlords would come first when it came to rising costs of living. My government is proud to stand here today and say 'We care about you, provided you already own a home."
"By 2025, no property investor will live in poverty," he pledged, echoing Bob Hawke's famous pledge that by 1990, no child would live in poverty. "I mean, they don't live in poverty now, but they still won't in 2025."
The new plan will ensure any measures put in place to help renters will continue to limit their ability to cut into the housing market, freeing up the new properties for first time landlords and making sure the supply of rental income continues to boost the economy.
"We've also introduced a number of features to make it easier, such as limiting rent increases to once a year so you can price all your tenants into poverty at the same time and ensuring we drag our feet on regulating short term rentals so if you have an AirBnB you can continue to contribute to the rental crisis with no consequences"
When questioned how renters would be able to deal with the rising costs of living, the Prime Minister began wistfully reminiscing about his childhood.
"When I was growing up in government housing, rent was something we struggled to pay often and I acknowledge that renters (whoever they are) are struggling to pay off our mortgages for us and aren't coping with the 50% increases we've put in to combat a 4% rise in interest rates."
"But I want to assure you that we will be blaming all of that on the state governments and tasking them with the responsibility of ensuring every landlord's rent is paid on time, no matter the cost."
OUR LATEST LIVE SHOW - BOOK NOW:
Share this story: