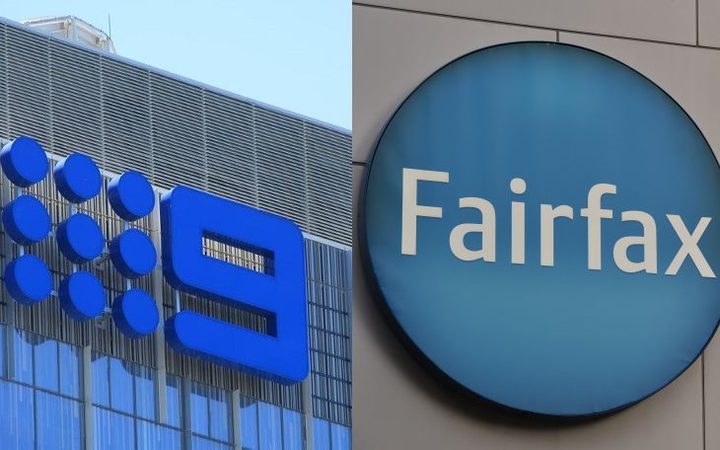 The once-great television network Nine announced today that it would swallow up the once-great print empire Fairfax, which, reflecting the relative importance of each company, will be called 'Nine'.
Demonstrating its commitment to reporting the facts rather than spin, the press release described what is obviously a takeover as a merger.
CEO Hugh Marks spoke enthusiastically about the new opportunities for the legacy newspapers, the most famous of which will be renamed the Sydney Morning 9Honey.
"The new SM9H will be Australia's premier destination for compelling lifestyle content compiled by Peter Hartcher, the most shareable viral videos chosen by Ross Gittins, and a roundup of today's most unmissable Instagram posts edited by Kate McClymont," Marks said.
"We'll also bring you all the latest breaking news about what's on tomorrow's edition of The Today Show."
Marks has vowed, however, to protect Domain's lack of journalistic integrity. 
Fairfax's Melbourne masthead will become Nine's platform for lucrative sponsored posts about reiki and cupping, and renamed The New Age.
Nine chair Peter Costello said he had been eager to bring some of Fairfax's famous high-quality approach to journalism to the network's tv programmes like 60 Minutes and ACA, but that after the newspapers' last few rounds of redundancies, they hadn't been able to find any left.
Perhaps the most disappointing development for fans of Fairfax's best content, however, was the announcement that Michael Leunig would continue as a cartoonist.
Fairfax CEO Greg Hywood claimed that despite the obliteration of his company's legendary name, Fairfax's "DNA would be all over the new company", as happens at the scene of any murder.
OUR LATEST LIVE SHOW - BOOK NOW:
Share this story: