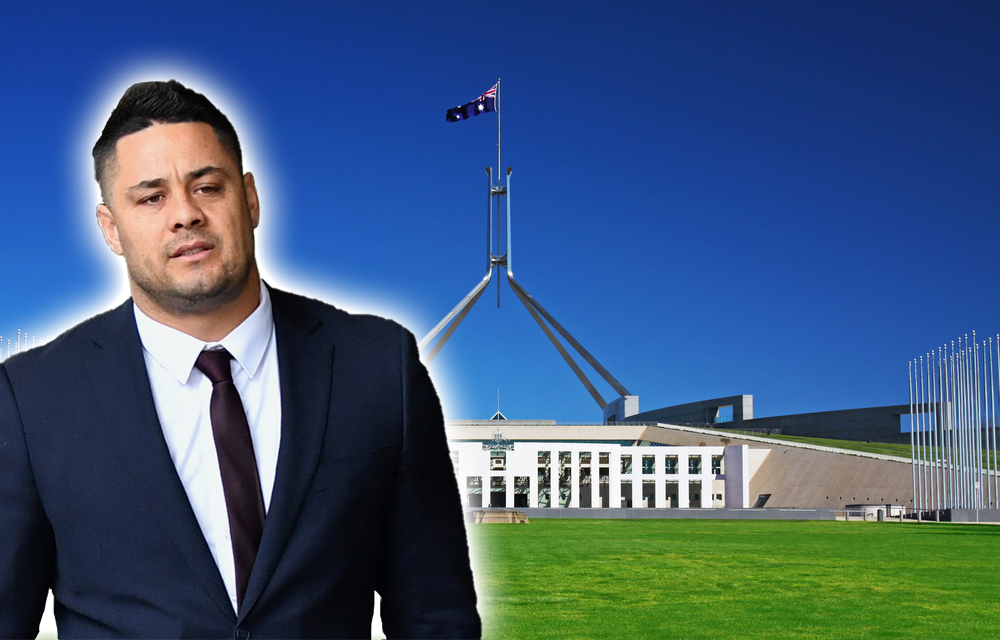 Rumours in Canberra are gaining strength that the LNP are eyeing Former NRL player and current criminal Jarryd Hayne for a position in Federal Cabinet. The change up will see the Hayne Plane become the Hayne Tax-Payer-Funded-Private-Jet.
"I am ready to get involved with a like-minded group," said the rapist who 'morally objects' to consensual same-sex relations, "when that verdict came through I thought 'I need help' but luckily no-one is as open to helping out someone like me as the Liberal Party. My phone rang as I was leaving the courtroom, it's like they were already preparing to drop people that even Murdoch can't convince Liberal voters to continue to back."
According to our sources, the Liberal Party have been considering Mr Hayne ever since his attempted NFL career where he just outright refused to learn any other play than the one he knew but couldn't do well. That mentality gels well with the Liberal Party who approach policy creation the same way. So far the former player is being considered for either Minister of Defence or Minister for Women.
Although there has been some moral hesitation after an unnamed minister morally objects to what he refers to as an 'unforgivable' act, referring to the times he led the Eels to beating the Sharkies in footy.
OUR LATEST LIVE SHOW - BOOK NOW:
Share this story: