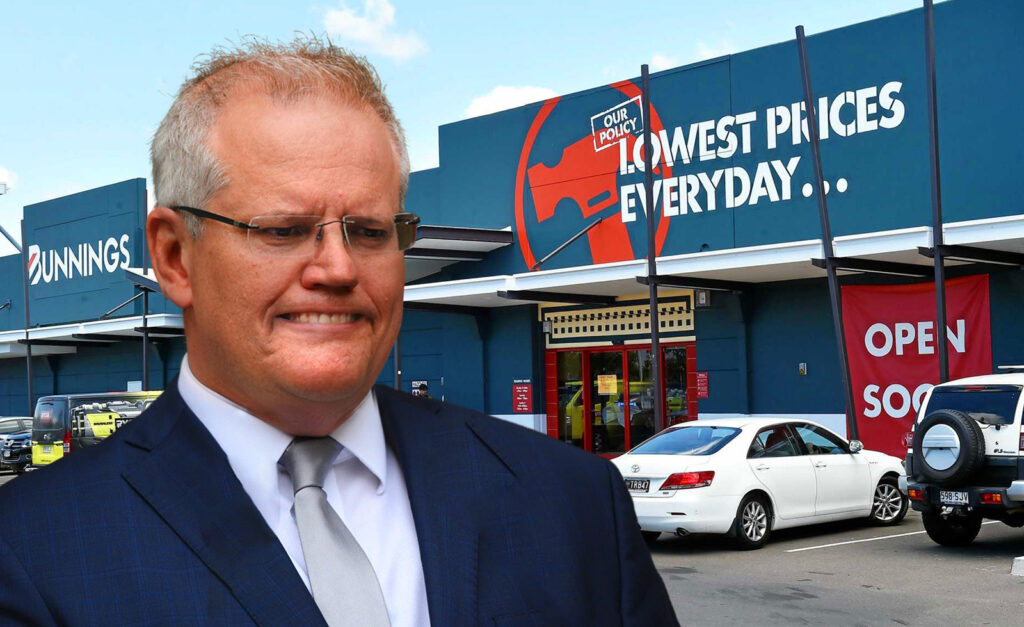 Prime Minister Scott Morrison has today reiterated that he simply has no time to create a federal corruption commission as he is far "too busy focusing on the pandemic". Speaking on the phone to the NRL board today during a break in his hectic Bunnings build schedule, the part-time Prime Minister and fulltime backyard hobbyist told the board that there simply isn't enough time in the day to deal with corruption in Parliament, before getting back onto the much more pressing topic of whether people sing the national anthem at a state level football game.
"Why would anyone need an ICAC anyway?" asked a perplexed Morrison to the Bunnings checkout staff. "We've already got plenty of government bodies that look into that stuff – like the ASIC for example. Sure the head of that anti-corruption body just got stood down for corruption but that just shows the system is working as intended."
When pointed out that the bill for a corruption commision has already been drafted and tabled in parliament, and that it would take only minutes to hold the vote and pass it, Morrison said that he wishes someone would do something like that, but it's simply out of his hands. "Look I don't hold a gavel mate," said Morrison jetting off to a brief holiday in Queensland. "If you want laws passed go talk to one of those lawyer thingy guys. You know the ones with the wigs? I'm pretty sure it's their job to do the legal stuff. I just pass funding for chaplains in schools."
Asked whether the recent string of scandals relating to government corporations might indicate that more oversight is needed – Morrison said that he would give every member of the press a free watch if they pretended like the problem doesn't exist.
We apologise for an earlier error in this article which accidentally referred to the ACCC instead of ASIC head as being corrupt, rest assured all the corrupt people at the ACCC have not been stood down
OUR LATEST LIVE SHOW - BOOK NOW:
Share this story: