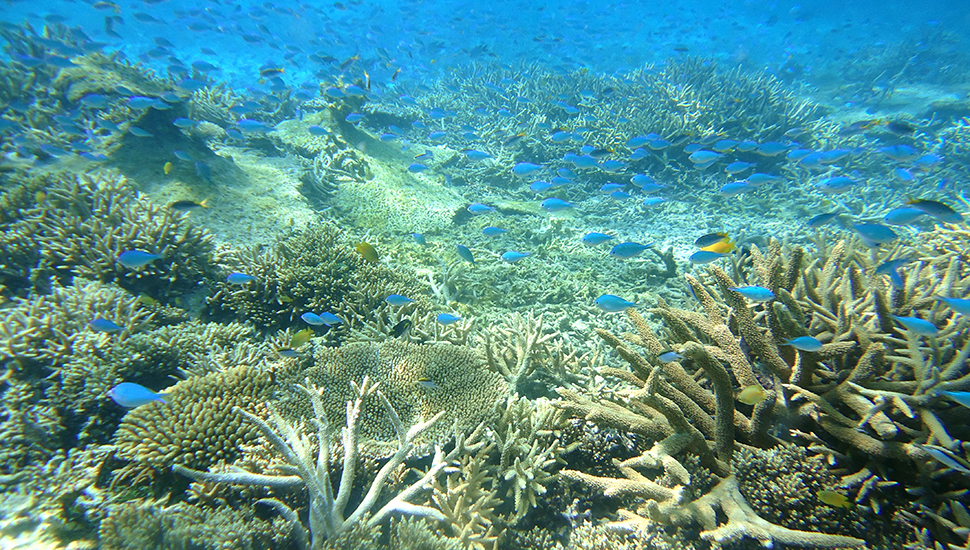 Executives on the UNESCO World Heritage board have made a unanimous decision today, approving the motion to change the name of Australia's world famous 'Great Barrier Reef' to simply the 'Ocean' over fears that they may be sued for false advertising.
Prof. Douglas Ronson, a marine biologist and long time conservationist, says the move was saddening, but necessary. "I'll admit the name Great Barrier Reef had more ring to it, but we just can't lie to tourists anymore. At first we considered to just downgrading it to the 'Adequate Barrier Reef', but it turns out to legally call something a reef it actually has to have some coral left, which would have been stretching the truth a bit at this point."
The name change was first put UNESCO's agenda after PeroxyChem's multi-million dollar investment in the reef's "refurbishment".
The CEO of PeroxyChem, Bruce Lerner, told The Chaser that the Great Barrier Reef was looking "better than ever" now that it had finally got a nice cleaning and the minimalist white aesthetic of the reef was a pleasant change. "The fact is these days tourists tastes are a lot more refined," said Lerner, "the whole fluro colours thing may have been great in the nineties, but I think we can all admit that the reef really was overdue for a good scrub and bleach."
When asked for comment, the Australian Minister for the Environment and Energy, Josh Frydenberg, told The Chaser he had mixed feelings about the change. "On the one hand, the 'Minister for the Environment' part of me is screaming internally about the loss of one of the world's most beautiful natural treasures, but then the 'and Energy' part of me thinks this is really great for our economy. Besides, it's not like Tourism contributes that much to our economy anyway, and we've got plenty of other cool things for tourists to see in this country, like the Opera House and … that big rock."
---
If you enjoyed this article, consider becoming a contributor to the Chaser Beer Fund. For just $7 a month you can help us employ 20 more interns.
---