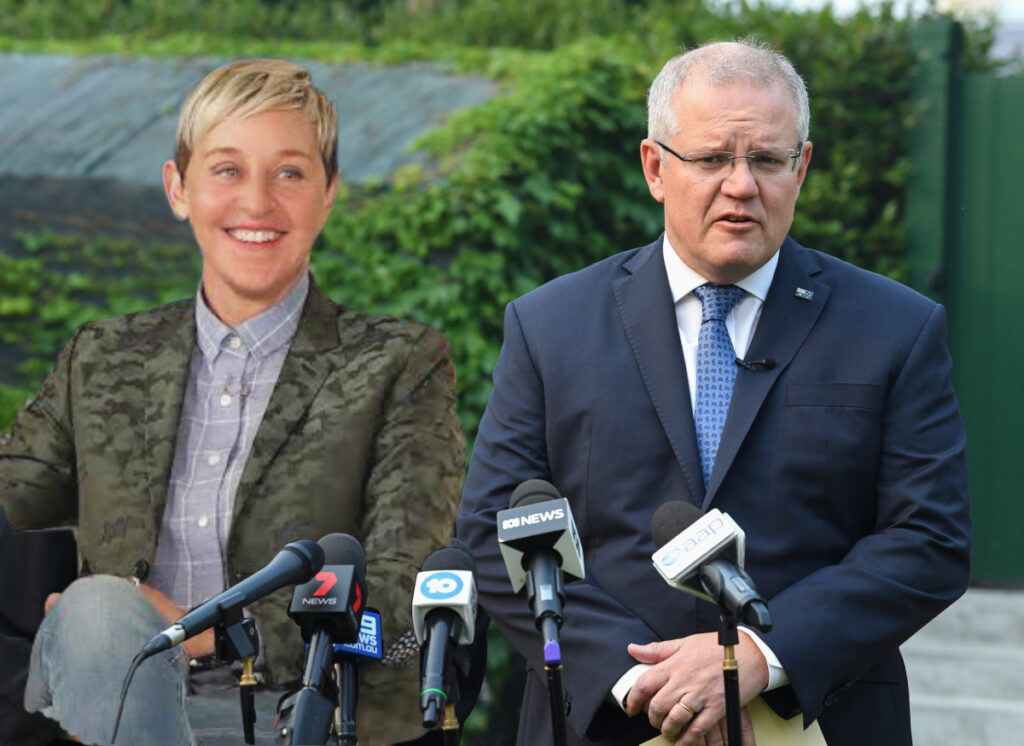 Broadcaster and Medusa fan Ellen DeGeneres has begun seeking new employment opportunities this week, following the shock announcement her show would be ending only 10 years too late. Stating that she is keen to take on any job that calls for her unique skillset of interviewing celebrities and belittling staff to breaking point, Ellen called off her job hunt in just half an after she was immediately hired by the Australian Parliament as their new Workplace-Culture Coordinator.
The talkshow host was declared a perfect fit for Parliament House, with her CV boasting such impressive skills as "crafting a toxic work environments", "a passion for abusing staff", and an impressive "history of cover ups". Along with her impressive qualifications Ellen's experience in providing luxurious gifts to her most loyal viewers showed that she was willing to porkbarrel to win people over.
However, Ellen was almost not given the job when the Liberal Party realised they'd be hiring another woman, of which they've already reached maximum in their quota for. A compromise was reached where Ellen would instead be employed on contract as an empathy coach, with the former broadcaster already advising the Prime Minister on the best ways to deny any knowledge of workplace bullying, and how best to shift the blame to someone else.
OUR LATEST LIVE SHOW - BOOK NOW:
Share this story: