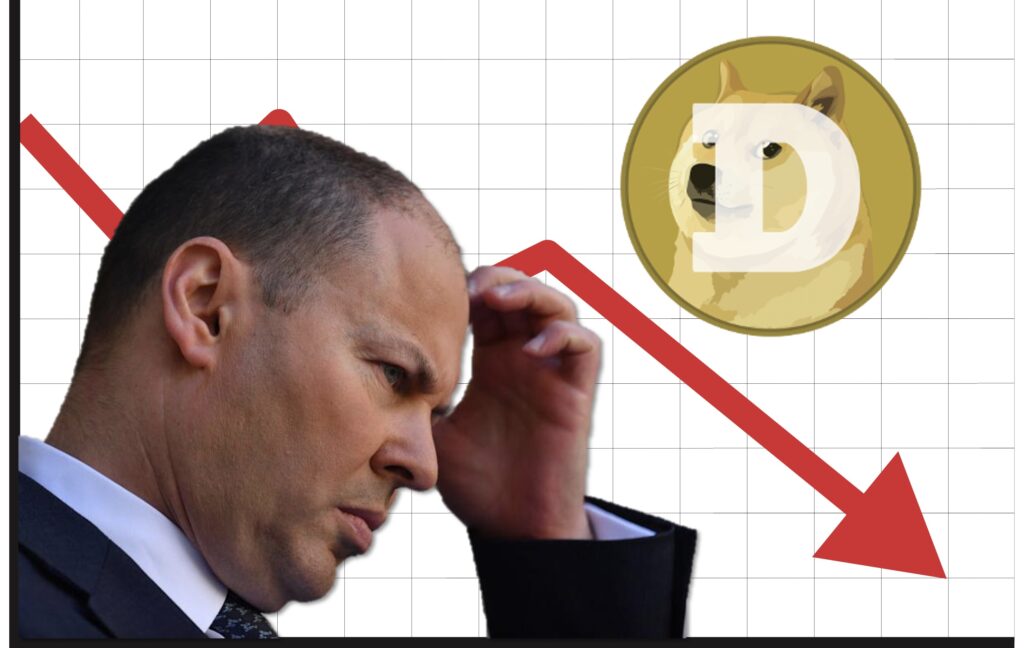 Panic in parliament today as the government regrets investing the whole of the Australian economy in Dogecoin, which has plummeted in value prior to the 2021 budget announcement.
The government had hoped that buying Dogecoin would prove to be a high-risk high-reward investment for the Australian economy. However it was revealed that this decision came as a result of Frydenberg becoming an avid follower of r/WallStreetBets.
"We've been looking to get involved in cryptocurrency for some time now and DogeCoin seemed the perfect fit for our 2021 budget." remarked a backbencher while watching Elon Musk's SNL performance on his phone. "The whole thing started off innocent but has lately become a ploy by a billionaire and their effort monopolise the market… and so is Dogecoin."
Frydenberg was allegedly told to also make sure that when announcing the budget he has "diamond hands" and to ensure that he uses the phrase "to the moon!" to describe the future of the Australian economy.
The government's history of involving themselves with cryptocurrency includes purchasing 10000 BitCoin for several dollars in 2009 when cryptocurrency was emerging, however they sold these off early after deciding that there was no future for the currency. The value of those Bitcoin would now be worth $700 million.
OUR LATEST LIVE SHOW - BOOK NOW:
Share this story: