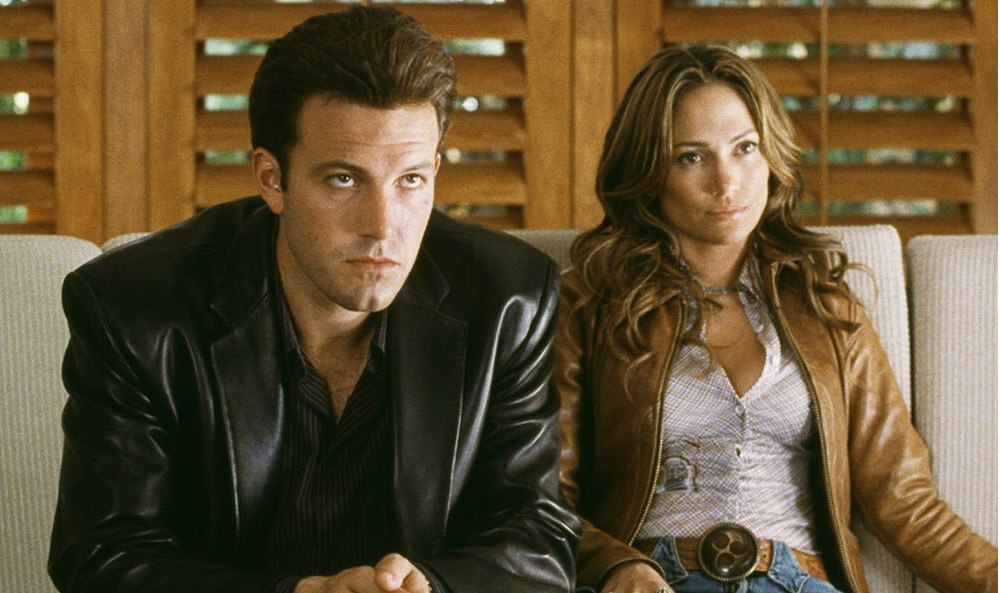 Frustrated film buffs have reported that recent advances in laser technology have had no discernible impact on the quality of 2003's Ben Affleck-Jennifer Lopez romantic comedy Gigli. "Those Blu-Ray ads led me to believe anything I watched would include samurai warriors and awesome blue beams of light, not appalling dialogue and tacked-on romantic subplots," complained PS3 owner Ian Murphy. "If anything, Gigli sucks even more in high definition."
"I can't believe I wasted my money like this," said Murphy. "I knew I should have bought it on  HD DVD instead."
More than one purchaser has declared this the biggest disappointment since listening to Journey's Escape on CD in 1991. "The only benefit I can see is that the Blu-ray version of Gigli holds five extra cast-and-crew commentaries," said Sound And Vision subscriber Karen Cortez. "Their excuses for why the film bombed at the box office are the most hilarious thing on there." 
A spokesman for Sony has responded to consumer complaints, claiming, "Our revolutionary new format can bring viewers a picture six times as clear as DVD, and up to 7.1 channels of lossless audio, but unfortunately it can't do anything to fix the lack of on-screen chemistry between Ben Affleck and Jennifer Lopez."
"At least not until the 4.21 hardware patch," he added. 
"The sound was good," admitted Cortez. "Thanks to the amazing quality of my Atlantic Technology 8200 THX Ultra2-certified surround speakers, I winced all the more when Jennifer Lopez said "It's turkey time – gobble, gobble"."
But some critics have defended the release. "I'm one of the few who saw the filmduring the one week it was actually screening, so I'm in a good position to compare. And the quality of Blu-ray really brought that disappointing experience into my lounge room."
As at press time, no purchasers of the Blu-ray edition of Jersey Girl could be identified for comment.
Share this story: