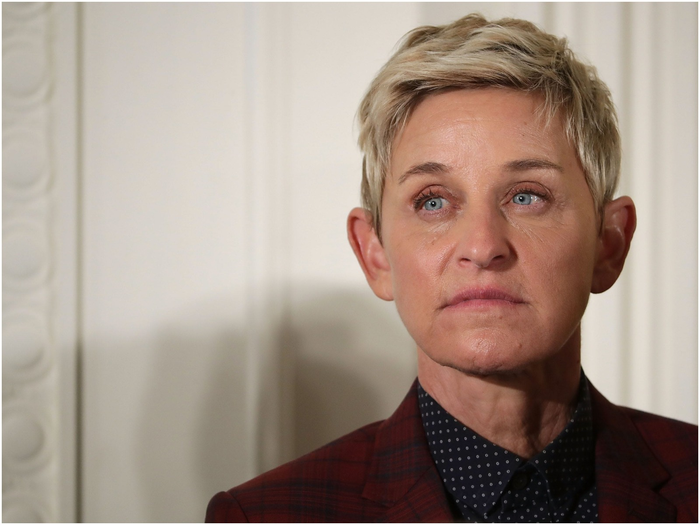 Shocking news today after TV host and former comedian Ellen DeGeneres announced her show will be ending at the start of next year. This decision comes after it was publicly revealed that the leader of the 'Be Kind' campaign led a workplace full of discrimination and abuse.
The broadcaster has announced in a teary farewell that a "lack of creative drive" is behind her decision to retire, something that she has felt ever since she wasn't allowed to abuse her employees anymore.
"What's the point?" asked the host after seeing a junior staffer not being yelled at. "I just can't do it anymore. My heart's just not in it. Without the fun of seeing the glint of fear in a young interns eye after I ask them a question knowing they've been instructed to never speak to me, I just don't have a reason to continue."
"It was a tough choice but by leaving the Ellen Show, I will be able to spend more time abusing staff. So to my employees at my other shows and business ventures I will be seeing you real soon, I mean not literally. I swear to God if I see you in my eye line…"
---
The Chaser Report podcast is now daily. Listen to today's episode now.