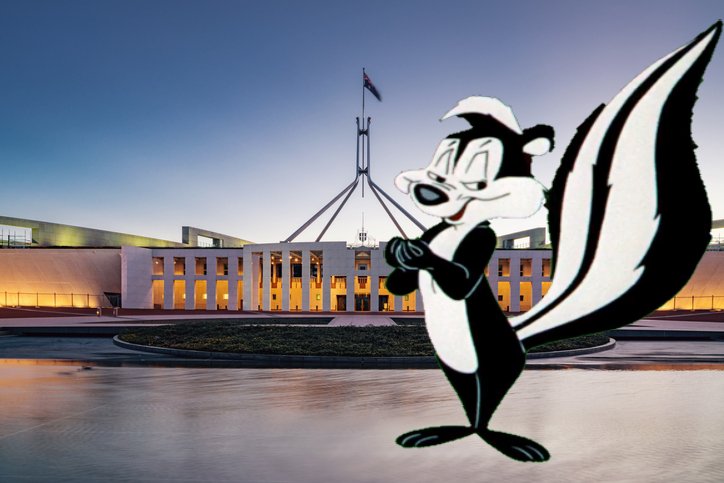 IN the wake of his departure from the Looney Tunes stable for perpetuating rape culture, French stereotype Pepe Le Pew has announced his intent to run for LNP preselection, meeting the party's unspoken criteria of sexual aggression towards women, unrepentant arrogance and inter-species dalliances (we can only assume).
It was a move welcomed by the Prime Minister between his daily photo ops.
"Despite hours of 'alleged' video evidence and historic accounts going back nearly 80 years, I believe that Mr Le Pew is entitled to the presumption of innocence," said the PM.
"We've all been aware of and enjoyed his antics for years and no one has had a problem with them until now. This is cancel culture gone mad. It's almost like you can't pass off sexual assault as a hilarious misunderstanding anymore.
"Plus, we've needed a fruity accent back in the house since Mathias Cormann left."
Mr Le Pew has already worked with the party in the past, playing a key role as an advisor in Tony Abbott's decision to appoint Tony Abbott as Minister for Women.
Mr Morrison also addressed the recent controversy over the 'Potato Head' family.
"I had originally planned to reach out to Mr Potato Head as well, but thanks to Craig Kelly and Christensen we've already filled our quota for guffawing, brainless vegetables."
OUR LATEST LIVE SHOW - BOOK NOW:
Share this story: