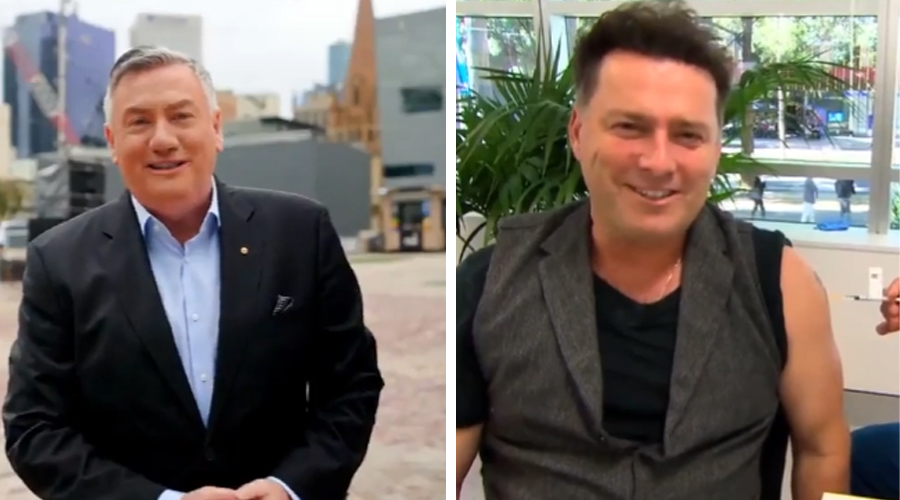 Channel 9 has responded to criticisms of 'whitewashing' in regards to its coronavirus ad which which aired last week. The network denied the assertion made by everyone who has seen the add that the entire line-up is white, pointing to Today Show host Karl Stefanovic as their 'main person of colour at the network'.
The ad which attempts to bring trust back to vaccine usage by replacing doctors and scientists with beloved trusted names in Aussie media like Scott Cam who recently pocketed $347,000 of taxpayer money for four social media posts, Shayna Blaze whose entire job is to cause housing prices to rise more than they already do, failed international child smuggler Tara Brown, as well as every young person's favourite radio hosts from back when young people listened to the radio Hamish and Andy, in an ensemble represents everyone except those who aren't a rich white person who is fine being associated with racists.
"We can't be racist," said a representative defending the ad which prominently featured Eddie McGuire saying 'our shores' during Reconciliation Week, "I mean one of our employees is Karl! Remember he said we have never been directly racist towards him, so obviously we can't be overlooking people of colour. We just wanted to show people our viewers can trust and if they watch enough of our news coverage, they probably only trust white people."
The ad itself has been labelled by many to be arguably the worst decision in regards to race that Channel 9 has made this year, up there alongside the line-ups of their tv shows, every time they intentionally invite an openly racist person on to discuss racial inequality, every time Karl talks about Meghan Markle, the time they sent one black security guard out alone to try calm multiple angry white supremacists they knew were violent and every other racist or racially insensitive thing the tv network has done this year.
OUR LATEST LIVE SHOW - BOOK NOW:
Share this story: