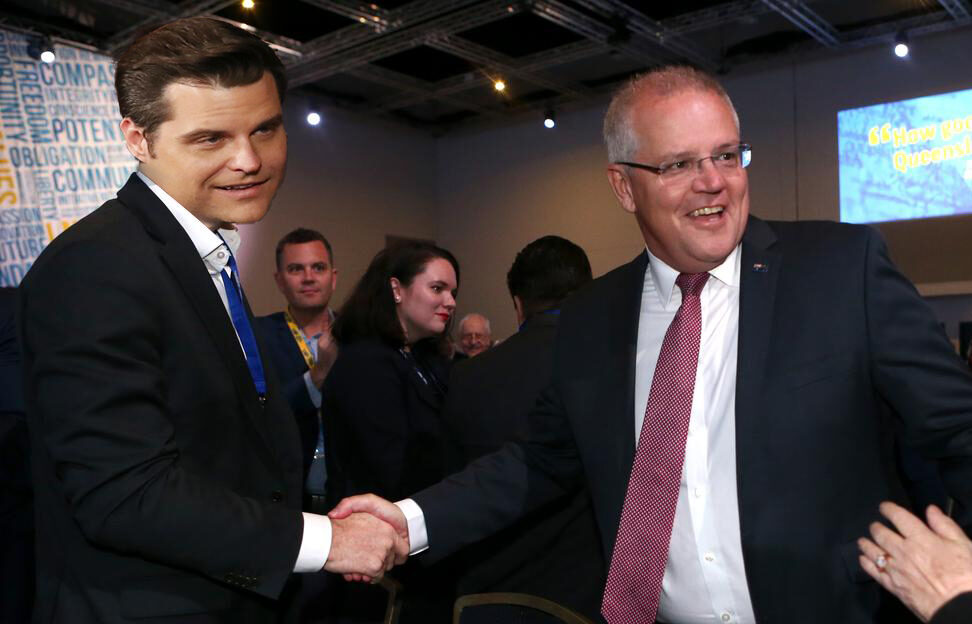 Republican Representative for 'Florida Man'  Matt Gaetz has today announced that he will be shaking up his career and joining the 'like minded team' at the Australian Liberal Party. Reports indicate that the Trump ally who is currently facing multiple charges including sex-trafficking of a minor will be flying to Australia to join the team shortly, as soon as he can find a way to board a plane without the FBI noticing.
"I am excited to join a team that understands the importance of blindly defending your bros," said the 'hopeless romantic' whose 'love' knows no laws,"the Australian Liberal Party are the kind of gentlemen I could see myself associating with. I believe joining the team will beneficial for all involved. I can show them how to not feed into the political bubble like me, and my father before me, and his father before him."
"I will also show them the best websites to use to 'meet your true love' and they will teach me how to better hide that 'love' from the police. I have already learned not to demand the media show you 'receipts' of your alleged illegal transactions, and also not to keep literal receipts of the alleged illegal transactions. Who knew that keeping receipts for illegal transactions would provide physical evidence of the transaction? I mean my lawyer says there are no receipts."
"We are happy to have such an upstanding citizen joining our ranks," said a representative for the Liberal Party who have already begun backgrounding the journalists and officers who broke the Gaetz story, "he is a perfect fit for our party. As soon as we read his parents are rich, he would do anything for Donald's approval and has multiple sex crime allegations against him, we knew we needed to get him making laws in this country. We are thinking he would make a good Prime Minister for Women, or as it will now be dubbed under his leadership, Sugar-Daddy for Girls."
---
The Chaser Report podcast is now daily. Listen to today's episode now.