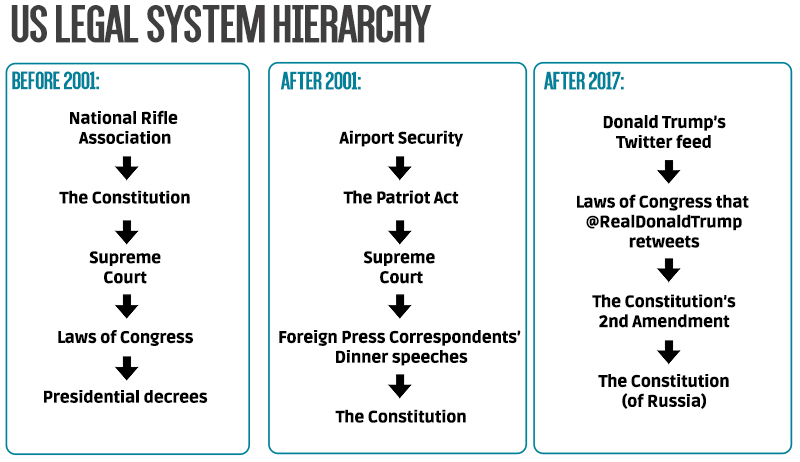 With Donald Trump's new administration making waves, and testing the boundaries of what and what isn't constitutional, it's important to know exactly how the legal system works in the United States.
Above is a quick guide you can use to navigate the ins and outs of how the law is applied.
Print out a copy and keep it in your pocket to assist you in case you're unlawfully detained or arrested.
Share this story: