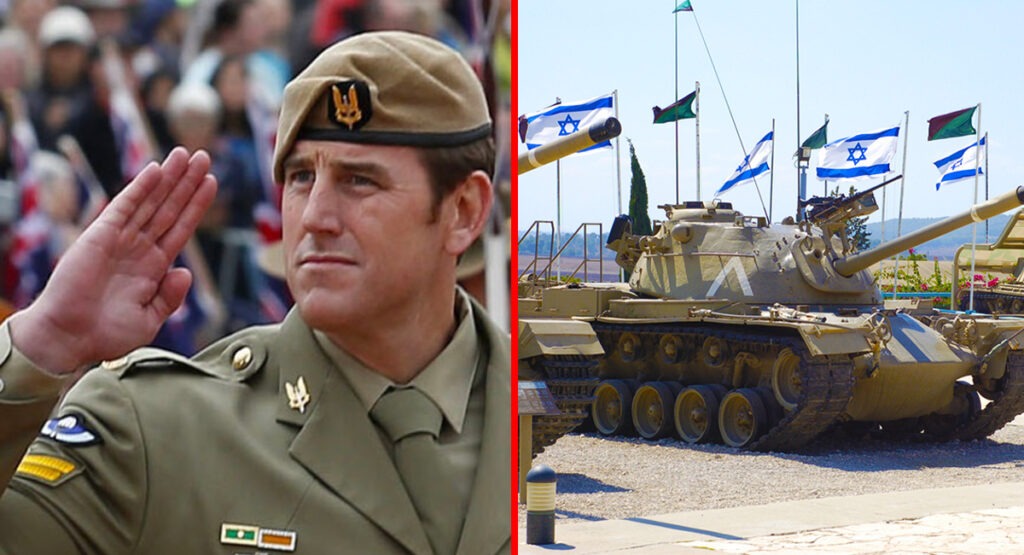 Representatives for the Israel Defence Forces have greeted with enthusiasm an application from Australian Victoria Cross winner Ben Roberts-Smith to join its ranks.
The former 7 News boss reached out to the IDF after reports of what is happening in the region, claiming that his skills and experience are perfect for the kinds of operations they have been conducting in Gaza.
"This stuff is what I do best," wrote Roberts-Smith, "I understand that in order to take down a terrorist cell, civilian casualties are a reality, and perhaps even a side goal. Who knows, maybe those children will grow up to join ISIS or whatever group you're fighting? We need to put a stop to them."
Roberts-Smith wrote that he has big ideas on how to revolutionise the IDF's actions in Gaza. Explaining that while the IDF prefers modern drone strikes and missile barrages into civilian populations, he prefers a more traditional 'hands-on' approach like kicking the civilians off cliffs and crashing cars into cliffs in order to shoot their dogs.
"With all the bombings of hospitals, refugee camps and escape routes, you miss the opportunity for bonding with your fellow soldiers over a nice leggy. I mean it's efficient, sure, but nowhere near as fun."
"Plus when it comes to 'evidence', I have plenty of Dora the Explorer lunch boxes to bury and one phone call from me and all those pesky former IDF soldiers condemning the actions in Gaza… well let's just say they will be far too afraid to testify."
"He is almost too perfect for the job," said one IDF official, "he even went so far as to get Kerry Stokes to commit to having Channel 7 help our propaganda operations. That isn't even the responsibility of a soldier."
OUR LATEST LIVE SHOW - BOOK NOW:
Share this story: