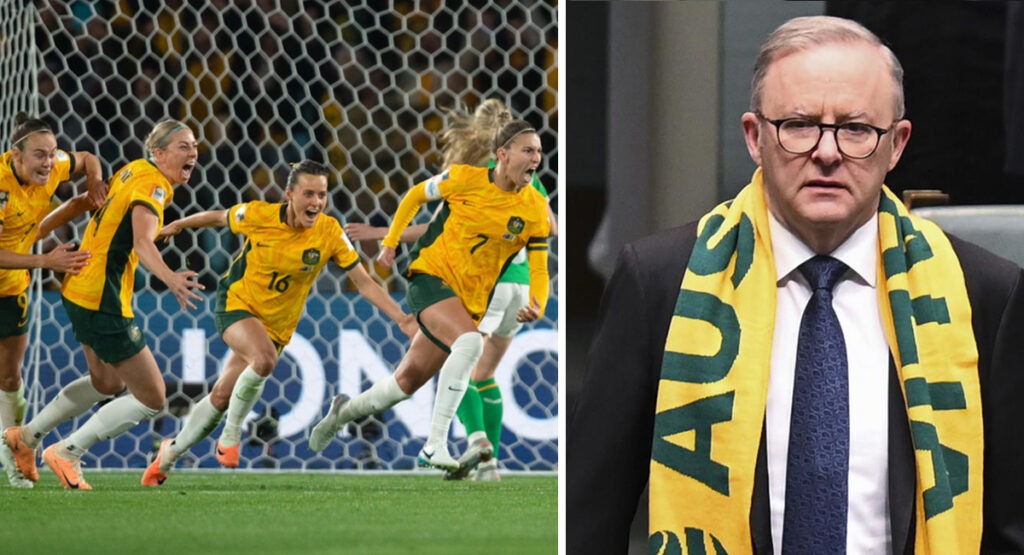 Prime Minister Anthony Albanese has responded to calls from current and former soccer players calling for similar government support for the sport to what other sports recieve, by clarifying that his 'undying love' for the Matildas only goes 'photo-op deep'.
"Look I am happy to take as many photos with the players as my staffers can organise," said the PM after having an intern iron his Matildas scarf, "maybe even a public holiday or anything else that could get me looking good on the news. But actually funding the sport seems out of the question."
"Between the billions we spend on AFL stadiums, NRL stadiums, fossil fuels, consultancy firms investigating consultancy firms and an ever growing surplus; we simply just can't offer funds to something that won't get us good front page coverage after the tournament is over and the media goes back to not reporting on women's football. Sorry."
Leader of Opposing, Peter Dutton responded to the government by slamming the notion of a public holiday out of fear it could 'indoctrinate' people into experiencing his greatest enemy 'joy'.
"Instead the government should be listening to the players calling for a fund to be set up," claimed Dutton, "I mean the decade of low funding from the federal government is disgusting now that I am not in parliament."
The Matildas have since announced that they will be changing their name to the "Nuclear Submarines" in a bid to secure government funding once and for all.
OUR LATEST LIVE SHOW - BOOK NOW:
Share this story: