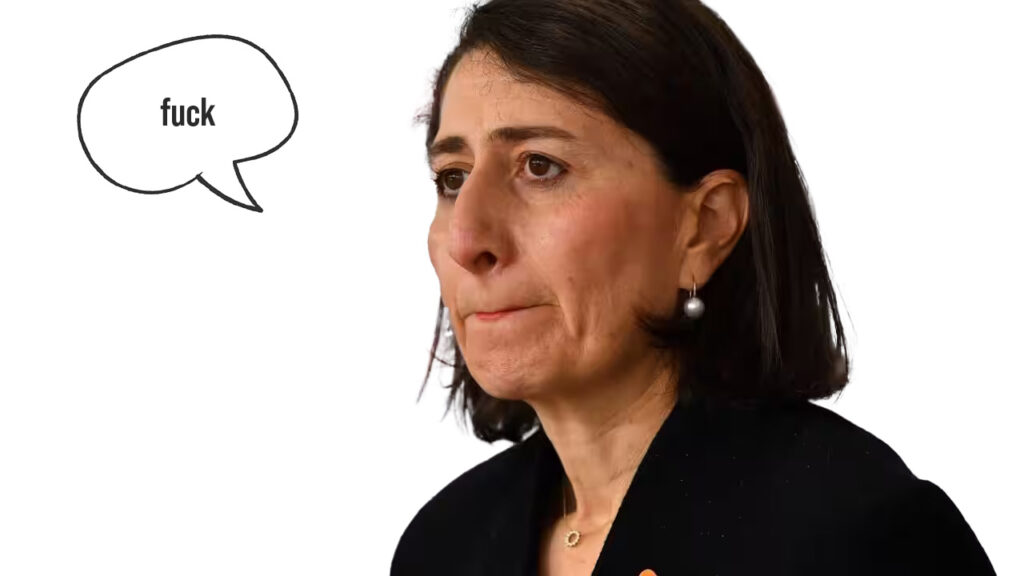 The woman who publicly slammed the NSW anti-corruption commission, has in a surprising turn of events, been found by that same commission to be corrupt.
"My god, it's always the ones you least expect," wrote the ICAC in its report that found the former NSW Premier and woman who saved Wagga, engaged in serious corrupt conduct.
"I did it for love!" Gladys Berejiklian pleaded today following the findings, "my abiding love of corruption!"
The news has been particularly devastating for the people of Wagga Wagga who fear they may no longer receive funding for critical community investments such as their desired international space station and the proposed golden statue of Daryl Maguire.
Meanwhile, Berejiklian is simply wishing to focus on her new career as an executive at Optus, where she is on track to make their mobile coverage so bad her phone can no longer be tapped.
Share this story: