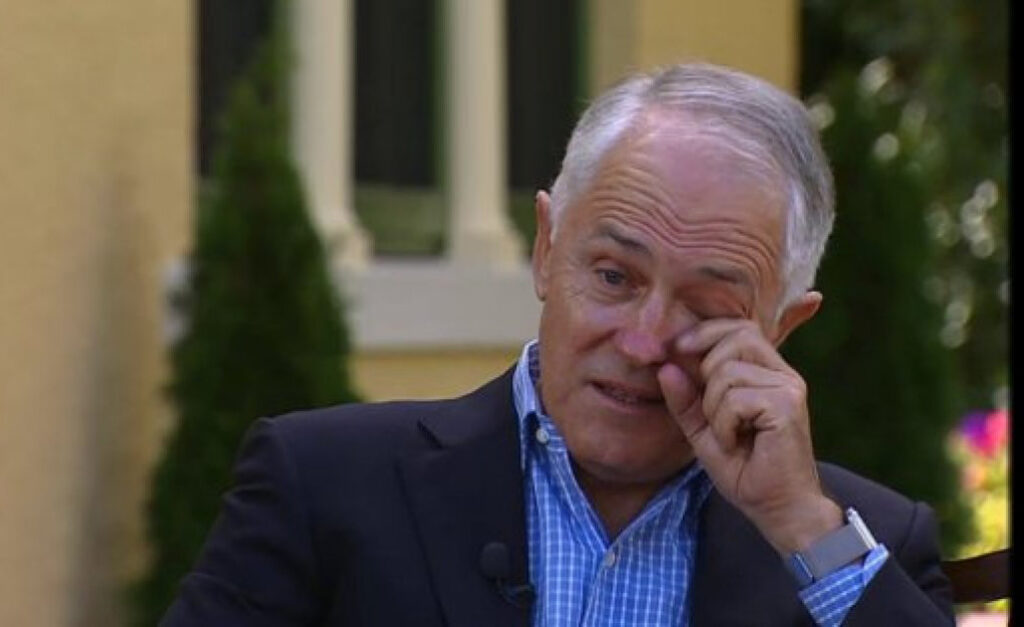 Admitting he has no hope of holding onto the Federal leadership of the Liberal Party, Malcolm Turnbull resigned this morning. An emotional Turnbull told reporters he would head back to his native country of Cayman Islands, where he could spend more time with his family trusts.
"It has been a privilege and an honour to be Prime Minister of Australia. I really will be adding it to my LinkedIn profile as soon as I get home," he said, adding that he might get some good speaking gigs out of it in the coming years. "I hear the Great Barrier Reef Foundation has some spare cash to throw around."
"I'd like to think that my government is a government that has been in touch with ordinary, everyday billionaires. The battler billionaires."
Listing all of his legislative achievements while in office, Malcolm Turnbull said, "That's it for my prepared remarks."
---
The Chaser Report podcast is now daily. Listen to today's episode now.