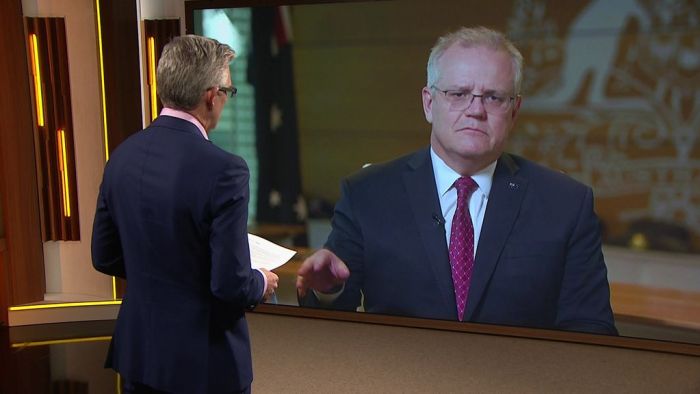 Prime Minister of Australia's marginal electorates Scott Morrison has lashed out at his smug critics who are "wise in hindsight" by doubling down on his non-wisdom approach to hindsight and foresight. It comes after Morrison was interviewed on ABC's Insiders program about his botched approach to almost everything.
"Not everyone has the luxury of hindsight!" the PM exclaimed.
"Some of us don't even get hindsight of things after they actually happen and have all past events completely wiped from your consciousness and replaced with an alternative reality where all your decisions and actions have been completely validated."
Scott Morrison's defence of his disastrous vaccination rollout has been called into question by local fortune teller, Theodorus the sorcerer.
"To be fair to your mere mortal Prime Minister, few are as in touch as I to the mysterious unknowns of our future," said Theodorus the sorcerer from his secret underground lair.
"However, even before looking into my crystal ball of wonder, I did have a bit of an inkling that actually securing vaccines would prove to be an important part of the vaccination rollout."
Scott Morrison has responded to these claims as "pure nonsense" and said that it is impossible to predict the future except to say that the budget will definitely be back in black next year.
OUR LATEST LIVE SHOW - BOOK NOW:
Share this story: