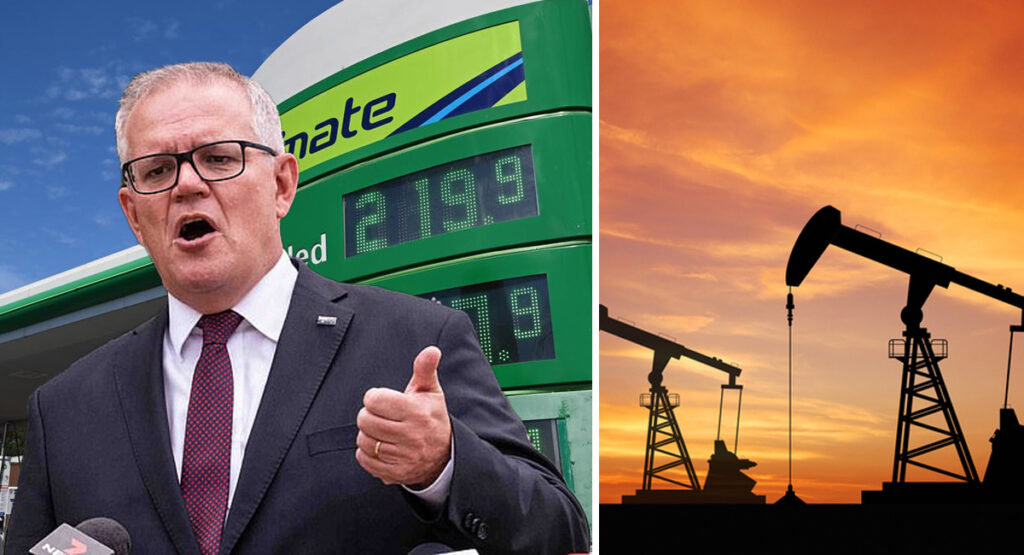 Daggy dad and part time Prime Minister Scott Morrison has denied that his government is not doing enough about rising petrol prices, telling reporters that anyone who can't afford petrol should just simply buy a major oil company.
This comes alongside Scott Morrison's foolproof advice for young people struggling to pay rent that they should just buy a house like he and Jenny did, before clarifying that if the renters don't want to move they can just sell one of their investment properties.
"People just need to be smarter with their money," said the budgeting genius. "I don't understand how anyone can possibly struggle with paying for fuel. Just drop a few trillion dollars on a fortune 500 company then you never have to pay for petrol again."
"If for some reason hypothetical people can't afford an oil company and would need to take out a loan to buy it, I suggest that they do what all ordinary quiet Australians do and buy a bank. That way you can get a 0% interest rate. It's weird that people complain about these things, the solutions are really obvious."
A local investor who took the PM's advice told reporters that he has already seen a return on investment thanks to the Morrison government, who immediately gave taxpayer money to the investor as soon as they were officially a fossil fuel barron.
OUR LATEST LIVE SHOW - BOOK NOW:
Share this story: