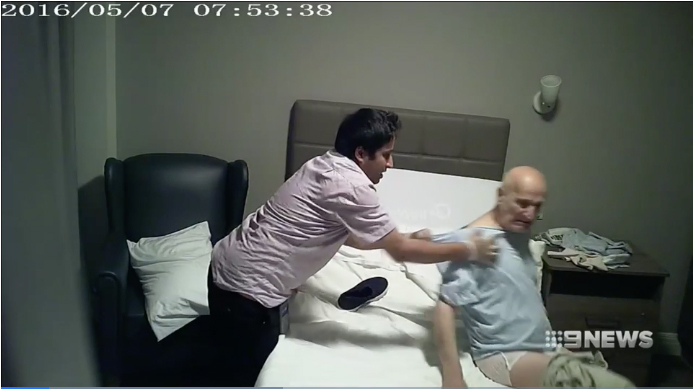 Scott Morrison has urgently announced a Royal Commission into aged care facilities, ahead of tonight's explosive Four Corner's episode which investigates systemic underfunding of the sector.
"This really is a tragic situation. We can't let this go on. You'd think that with all our cuts to the ABC, we wouldn't have this problem," said Mr Morrison.
The revelations are a major political embarrassment for the current (as at 11:24am on 17/9/18) Prime Minister, because he was personally responsible for cutting $2 billion out of aged care when he became Treasurer in 2015.
Mr Morrison said it was important for the Royal Commission to investigate fully how the chronic underfunding of aged care could be brought to light so easily.
"The ABC has a lot to answer for here. The whole deal with Aged Care is that you put them into these homes, and then you don't have to think about your parents anymore. Doesn't Four Corners understand that if that can be done more cheaply, then that's a good thing?"
Insiders say that Bronwyn Bishop is tipped to be appointed the Commissioner for the inquiry, given her track record at overseeing scandals in Aged Care facilities. The Chaser tried to reach her for comment, but she was busy having a kerosene bath.
While the terms of reference have still yet to be drafted, insiders say that a top priority will be looking at cuts to the ABC. "It's only logical," said the counsel assisting the Commissioner, Andrew Bolt.
OUR LATEST LIVE SHOW - BOOK NOW:
Share this story: