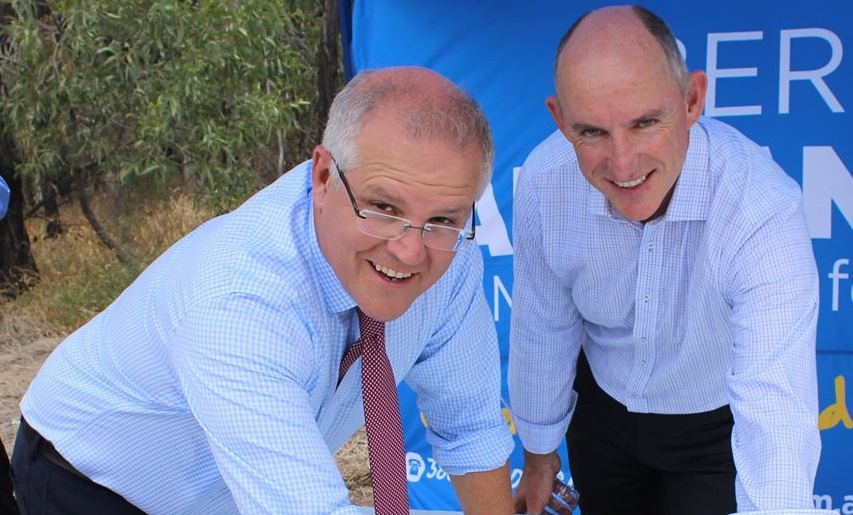 Government Services Minister Stuart Robert has conceded that he failed to anticipate how popular the offer of free money would be to Australian citizens, following a meltdown of the government's Centrelink call centre and website.
Robert apologised to all Australians, saying it was "my bad" that he didn't recognise the effect of offering every single person in Australia a sizeable chunk of money provided they were able to go online or call Centrelink in time.
"Who knew that Australians want $750 for free?" Robert told reporters in Canberra, shortly before apologising for scheduling the press conference in a single toilet cubicle in a rest stop on the Federal Highway.
"I honestly didn't think quite so many reporters would show up to hear me apologise," Roberts said, before offering those that had made the effort to attend a light meal by way of apology. He then blamed the unavailability of the meal on a hacker attack.
A spokesperson for the minister issued a further apology when it became apparent that the food provided would not be enough to feed the assembled media, blaming Jesus Christ for setting a bad example when it came to under-catering an event.
"The Son of God managed to feed hundreds of people with only five loaves of bread and a few fish, so that's all we ordered," the minister's office said in a written statement.
OUR LATEST LIVE SHOW - BOOK NOW:
Share this story: