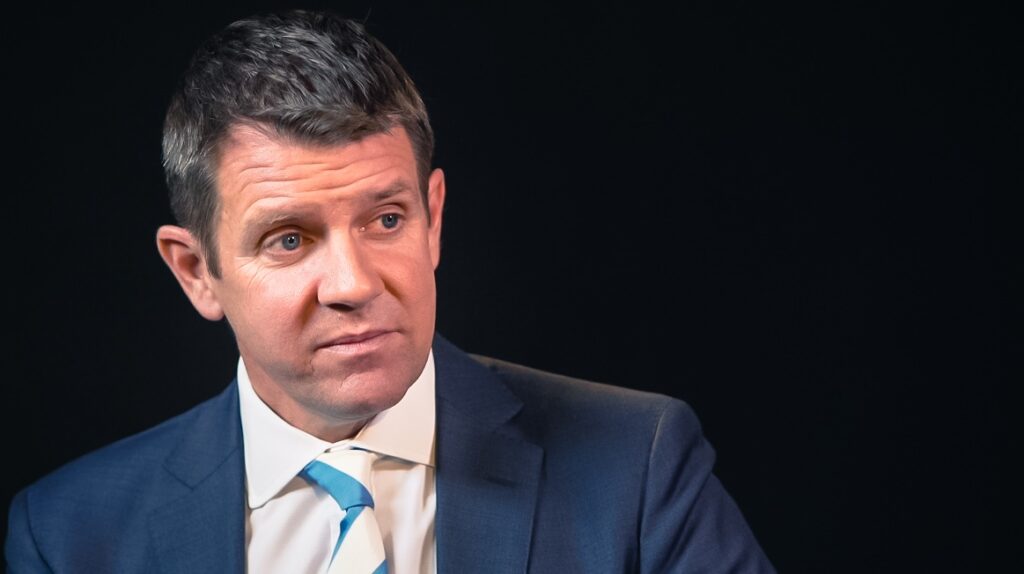 Former NSW Premier Mike Baird has enthusiastically accepted a job at the National Australia Bank as chief customer officer, in order to spend less time with his family.
Baird has reported an exhausting five weeks spending quality time with his children. According to Lucy Baird his eldest daughter, Baird's return has polled terribly amongst the family, following his controversial policy of putting his children to bed two hours earlier than they were previously used to.
Baird who is will be taking an annual salary of $2 million, has reported that "My new position as CCO of NAB has absolutely had nothing to do with the fiscal benefits and pays outs. This is solely about spending less time with my children."
Baird has told colleagues he is looking forward to the new role at NAB. He has already announced plans to install a six-lane freeway straight through the middle of each branch, and replace ATMs with pokie machines. He is also planning to sell off all the little pens next to the deposit slips.
But experts predict this is not the last move for Baird. Observers say that after a tumultuous first year working for NAB, Baird will quit, in order to spend more time with his money.
OUR LATEST LIVE SHOW - BOOK NOW:
Share this story: