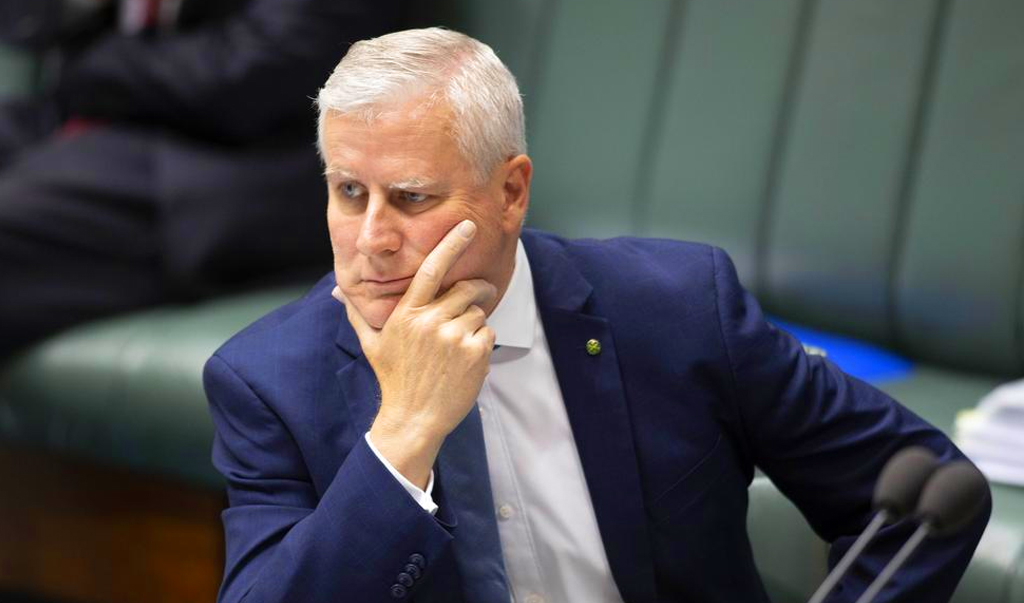 Deputy PM and obscure trivia night answer Michael McCormack has today moved to shore up his tenuous hold on the National Party leadership, hoping to appeal to the party base by engaging in a torrid affair with a staffer.
Heading into a fresh challenge for the top job from Nationals leader and part time beetroot Barnaby Joyce, McCormack is determined to put the infighting behind him. "Look, clearly some in the party aren't satisfied with my performance, and I have listened to those concerns. Starting today, I will be having regular extramarital intercourse with a young woman on my staff, and I will be trying my best to impregnate her too. I also pledge to begin drinking in excess, whine about the difficulty of surviving on a $200,000 salary, and to record bizarre stream-of-consciousness rants to camera that leave viewers with genuine concerns about my mental well-being."
Joyce's backers are not convinced by McCormack's change of heart, with sources telling the press it's too little, too late. "Sure, sleeping with his subordinates is a nice step in the right direction, but everyone knows if you want to really show leadership in the Nationals you're supposed to try to hide the affair with an inept cover-up, so that its far more politically damaging once finally comes out," explained one backbencher. "Mick's a nice guy, he's just not a good fit for the party. When was the last time he claimed that the solution to climate change was to respect God, or fought for the sanctity of marriage while cheating on his wife, or implied that bushfire victims deserved to die because they were Green voters? When was the last time he said something so baffling that we weren't sure if he was drunk, suffering from early-onset Alzheimer's, or a new Sacha Baron Cohen character?"
"Okay I'll admit the whole 'I'd rather live in Australia than anywhere else in the nation' and 'We should rehome the plague mice to inner-city apartments' were nice attempts at showing his leadership skills, but he's still an amateur compared to Barnaby 'Dog Killer' Joyce."
However, McCormack has hit back, offering to say 'Labor' fifty times in a row, get sacked for having a secret New Zealand citizenship, then murder Johnny Depp's dogs as a way to show he's still cut out for the top role.
OUR LATEST LIVE SHOW - BOOK NOW:
Share this story: