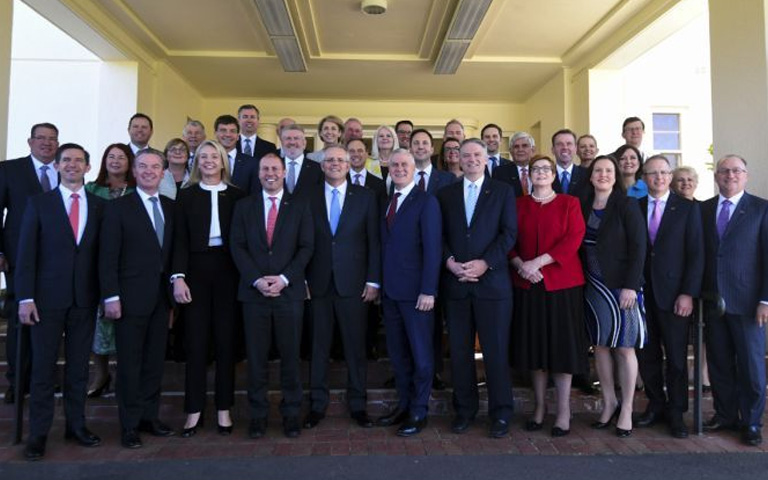 There have been mounting calls for the Liberal Party to be removed from television, due to a preponderance of racist characters.
"Upon reviewing several episodes," said a spokesperson for the free-to-air networks, "we found many cases of racist hate speech against migrant groups, indigenous Australians and refugees, as well as attacks on other minorities due to their religions or sexual orientation. We can't allow our audience and advertisers to be subjected to such dangerous hate speech which damages and degrades all members of society."
Sources say the networks first considered using the Disney Channel technique of placing an announcement before the news each evening saying that Liberal party characters, as well as characters in their spin-off shows the National Party, Pauline Hanson's One Nation and the since cancelled shows Family First and Cory Bernardi's Australian Conservatives, may express outdated views that were not in keeping with the network's mission statement – ironic in the case of Disney which was founded by a devoted anti-Semite.
Lawyers who reviewed the footage said they included an episode in which the curmudgeonly grandfather and patriarch of the family, former PM John Howard, dog-whistles the electorate with anti-Asian statements, untruthfully suggests refugees had tried to drown their own children so as to sway an election at the last minute through xenophobia, and then publicly offends a large group of indigenous people to their faces until they turn their backs on him at which point he continues to loudly harangue them.
In one blackly-satirical episode, a character, former PM and George Pell protégée Tony Abbott, is awarded an Order of Australia for services to indigenous Australians by a character playing the Queen only to then publicly state that there is no evidence of racism against said Australians, despite figures given to him to the contrary. Sources said this episode made one network lawyer physically ill upon viewing the script.
The list of offences also include statements from current PM Scott Morrison (loosely based upon former Neighbours character Scott Robinson) in his former role as commandant of several off-shore gulags that appear in the episodes only by name as the sets are strangely off-limits to camera crews. In one episode Morrison complains about the cost of flying an orphaned boy, who had recently watched his parents drown, to the mainland for their funeral.
One script to be filmed at Engadine MacDonald's was so controversial that it was halted before filming, but sources claim it may have involved blackface. PM Scott Morrison turned red and refused to discuss the episode in question when approached for comment by The Chaser.
OUR LATEST LIVE SHOW - BOOK NOW:
Share this story: