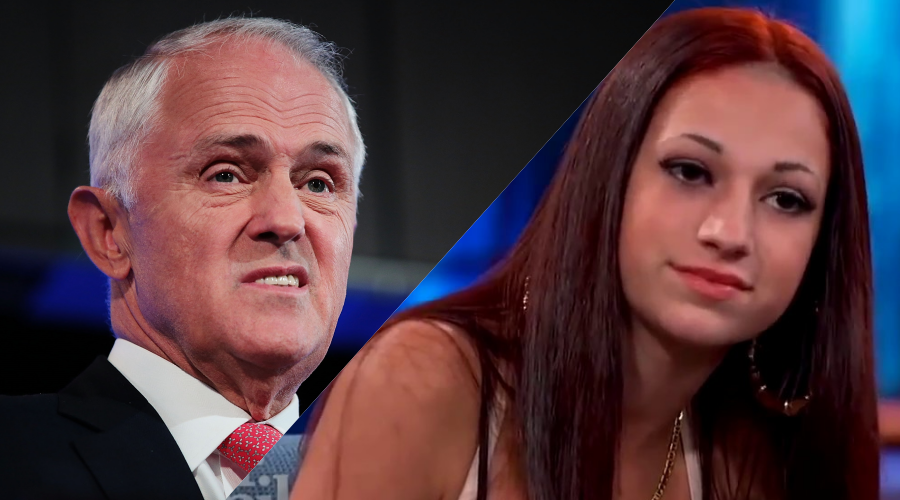 IN the wake of Cory Bernardi's resignation, the Trump phonecall and brutally low approval ratings, the Liberal Party have announced that none other than Daniele Brigoli – the 'cash me ousside girl' – will be contesting the 2019 Federal election under the party banner.
"It's a bold move," said Christopher Pyne. "Popularity is key when it comes to election time and we need all the help we can get. I think she'll be a big boost to… whoever is leading the party in two years time."
"She might only be 15 when the time comes, but who cares? Wyatt Roy got elected when he was 12 – he just told everyone he was 19. He never went viral either, except for that time he had meningitis in question time."
While there was initial speculation that Ms Brigoli would be running for the House of Representatives, party insiders suggest it's more likely she'll be going for a senate position.
"Let's face it, come the next Federal election we're fucked, even without Cory Bernardi. The best result we can hope for is to give the ALP a hostile senate – and who's more hostile than someone who punches people in the face on airplanes? Kevin Rudd I guess, but he'd never do it."
"It'd be handy to have a loud, argumentative and seemingly stupid voice slowing things down in the Senate," said Pyne. "Well, one that doesn't already belong to Derryn Hinch or Jacqui Lambie."
"Polls suggest we've lost touch with the youth of Australia, but with a self-absorbed, somewhat illiterate and emotionally unstable candidate, we believe we'll have someone the next generation of voters can really identify with."
"Malcolm can rant and rave at Bill Shorten all he likes, but unless he comes up with a poorly-worded catchphrase that goes viral, this is the best we can hope for."
Share this story: