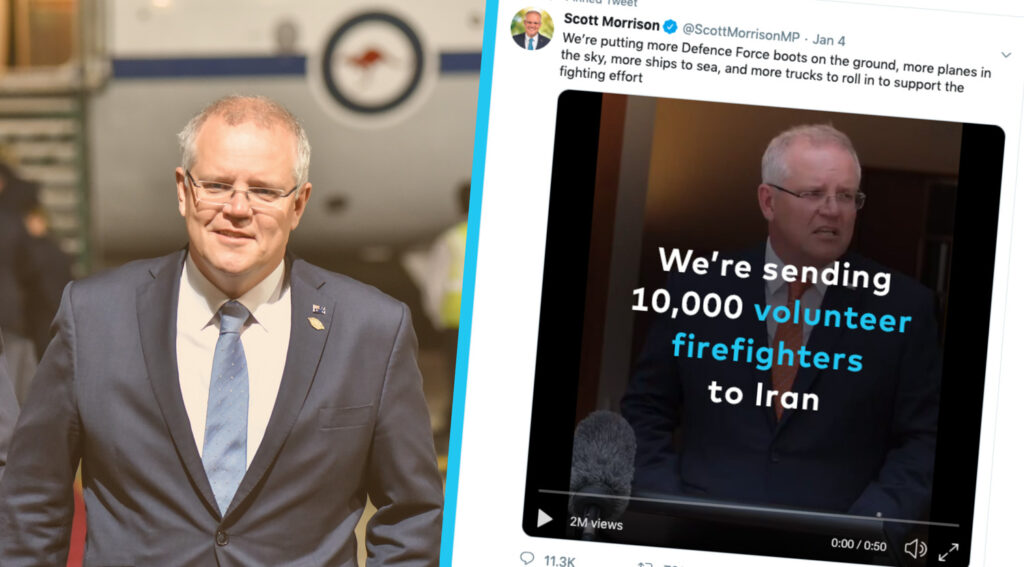 Prime Minister Scott Morrison has acted quickly and decisively this weekend to authorise the deployment of a full-scale advertising offensive in the event that Australian troops go to war with Iran.
The US government's assassination of senior Irani military figure Qasem Soleimani earlier this week prompted speculation that war might be imminent, with pressure on US allies to contribute troops to the effort.
But while this development caught many by surprise, a spokesperson for the PM indicated that the Australian government was "ready to whatever was necessary."
"We are prepared to do whatever it takes to keep the government safe. Ahh, sorry, Australia safe."
"The moment President Trump picks up the phone and asks for our help, we'll be ready to launch a full scale offensive across all media platforms: Twitter, Facebook, plus of course the state-owned broadcaster Newscorp. We'll make sure ever voter hears about it within 24 hours."
The response mirrors the Government's recent decision to announce its contribution to the fire fighting effort via a Liberal party ad.
When asked whether spinning such a serious issue for political purposes was appropriate, the spokesperson answered: "Now is not the time to ask questions like that. It's disappointing that you would seek to politicise this issue of grave national security."
OUR LATEST LIVE SHOW - BOOK NOW:
Share this story: