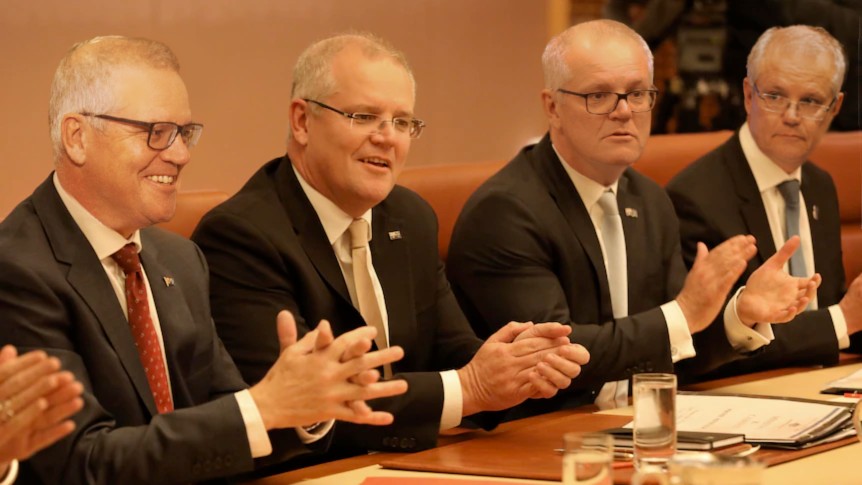 Former Prime Minister Scott Morrison has today slammed the former Treasurer Scott Morrison, for failing to disclose the secret ministries held by the former Health Minister, Scott Morrison.
"What the hell was he thinking," said Morrison's colleague and Finance Minister Scott Morrison. "He's making the rest of us look bad by association."
Morrison also blamed the non-disclosure of his secret ministries on journalists not simply asking the relevant secret minister.
"Journalists today have got no idea how to ask the right questions!" said famously open book Scott Morrison. "Why didn't they just ask me to explicitly detail all the secret schemes I had running to undermine the principles of democracy for my own personal power trip?"
"The entire time I was resources minister, I did not receive one question about the portfolio." continued Morrison. "If I'd been doing their job I would have done things right."
Asked whether he had, in fact taken a journalist's job as well, Morrison stated that information is private, before fleeing the press conference.
Share this story: