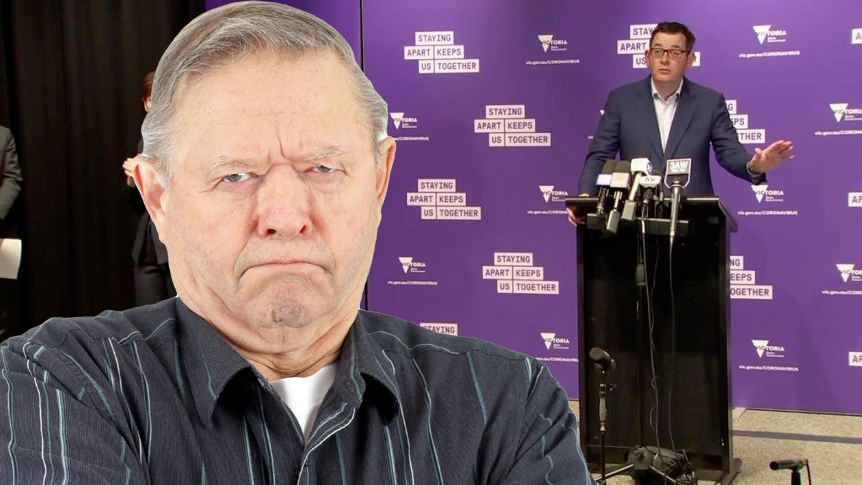 Dan Andrews has been labelled as a dictator by a disgruntled man who is struggling to come to terms with Labor's two democratically sanctioned election wins and the Stage Four COVID-19 restrictions literally designed to keep him alive.
"I didn't vote for this dictator, Dan Andrews, at the last two elections!" the man loudly declared to the 16 year old Bunnings employee who had informed him Bunnings was now closed and he should be wearing a mask. The man's wife, unsurprisingly named "Karen", filmed the exchange, promptly uploading it to Facebook before taking it down after 4 minutes, due to the backlash.
"Dictator Dan is trying to rig the next election by keeping Victorians alive long enough to vote for him!" screamed the man as police arrived and politely asked him to leave the closed Bunnings store. After leaving, the man was heard telling his wife that he preferred the "Peter Dutton" style of leadership where the media is routinely raided for trying to expose government corruption.
A follow up social media post to the man's 27 followers, which included the Victorian State Opposition's Legislative Assembly members and Leader whose name no one seems to know, asked "Why on earth Victorians would legally vote in a dictator twice?" Most of the responses included phrases such as "If they're voting him in, he's not really a dictator, is he? " or "I'd vote for the other guy but I'm not even sure who he is?"
OUR LATEST LIVE SHOW - BOOK NOW:
Share this story: