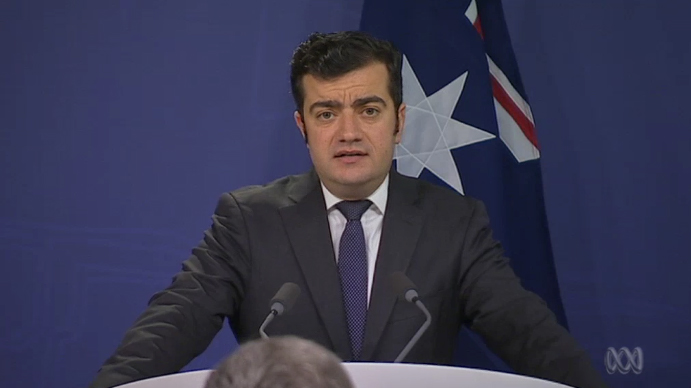 The following is the full statement from Sam Dastyari, following his resignation from parliament this morning:
我在此立即从澳大利亚议会辞职。在过去的两个星期里,我被指责有分裂的忠诚,但没有什么比事实更远的了。我一直把新南威尔士州的筹款活动放在优先位置上,我与中国人的亲密关系仅仅反映了我对"百胜餐饮"和六位数捐赠的热爱。我希望能够通过"天空新闻"的脱口秀节目,或者更可能的是央视,为能够继续为公众生活做出贡献的方法。
Statement translated into English:

I hereby resign from the Australian parliament effective immediately.
Over the past two weeks, I have been accused of having split loyalties, but nothing can be further from the truth. I have always prioritised the fundraising activities of the NSW Right over the interests of everything else.
My close relationship with Chinese nationals was merely a reflection of my deep love of Yum Cha and six-figure donations.
I hope to work out a way to be able to keep contributing to public life, presumably with a talk show on Sky News, or more probably, CCTV.
---
If you enjoyed this article, consider becoming a contributor to the Chaser Beer Fund. For just $7 a month you can help us employ 20 more interns.
---