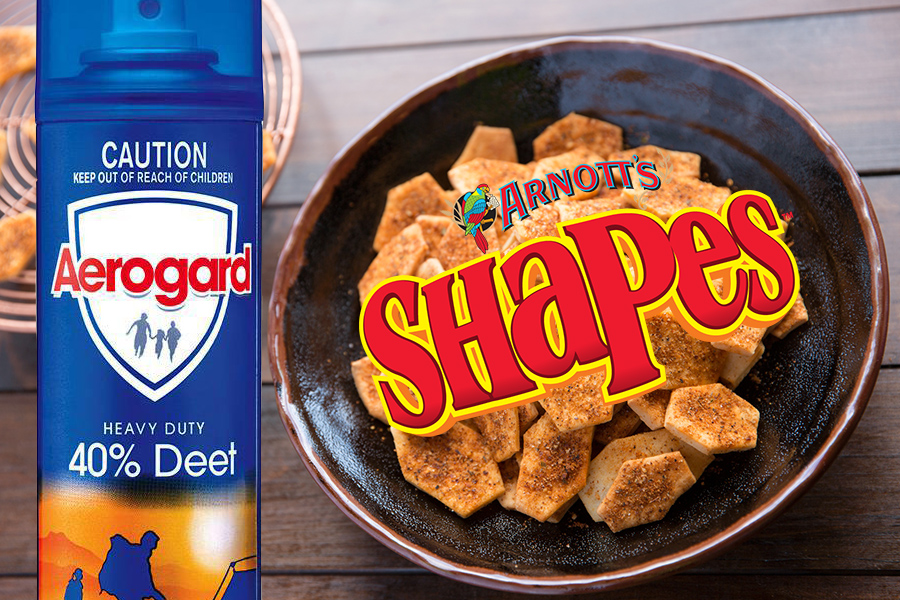 FOLLOWING the success of their recent 'Vegemite and Cheese' flavour, Arnott's have ramped up their 'Aussie legends' campaign by announcing the launch of Aeroguard flavoured Shapes, just in time for Australia Day.
"Australia Day is a divisive time, but we can all agree that the overpowering stench of Aerogard at picnics and parties around the nation is as Australian as a Southern Cross tattoo," said a release by the manufacturer.
"Whether you celebrate our nation on the 26th, or you're a Communist, now you can have that stench everywhere, including on your breath and in your cupboard! It's the long-awaited combination of Australia's favourite snack and most popular insect repellent."
The snack has already received a ringing endorsement from the Prime Minister, who insisted that they be served at citizenship ceremonies nationwide – but only to people dressed appropriately.
"It's the closest thing our newest Australians can get to an authentic taste of Australia – at least until we work out how to cram racism into a biscuit. Unfortunately we lost the recipe for Golliwogs."
OUR LATEST LIVE SHOW - BOOK NOW:
Share this story: