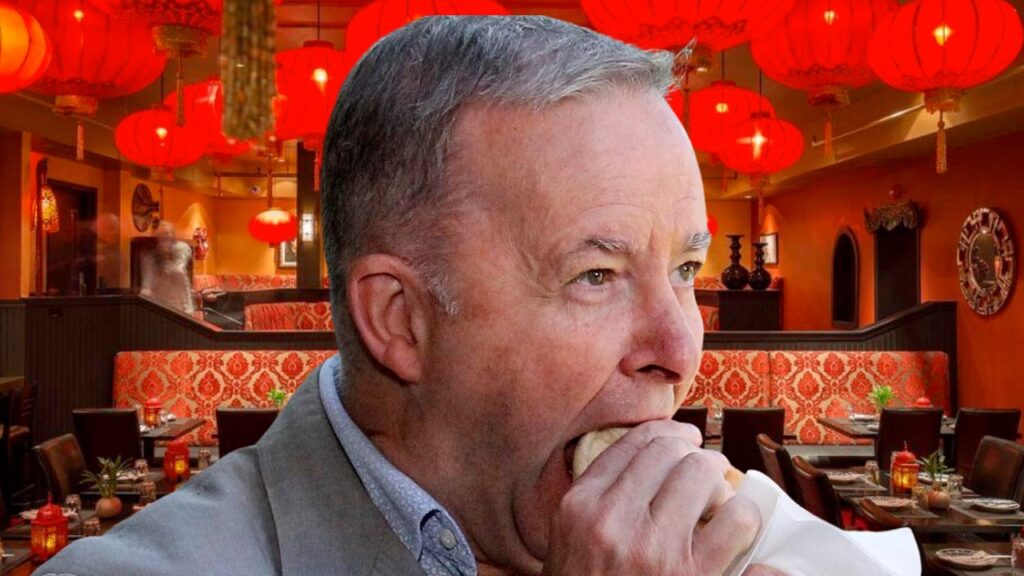 Opposition leader and red-under-the-bed Anthony Albanese has been placed onto ASIO's list of top terror suspects this week, after shocking leaks revealed he once ordered Chinese takeaway.
Urgent AFP raids on the Labor leader's house have also confirmed further links to the CCP, with Fine China plates being located in his cupboards.
Prime Minister and proud non-traitorous Australian Scott Morrison has labelled the revelations "damning" and "not at all desperate".
"I can absolutely assure all Australians that I don't even know who or what China even is" explained Morrison. "I block my ears as soon as the word is mentioned just to be safe, like most topics."
OUR LATEST LIVE SHOW - BOOK NOW:
Share this story: