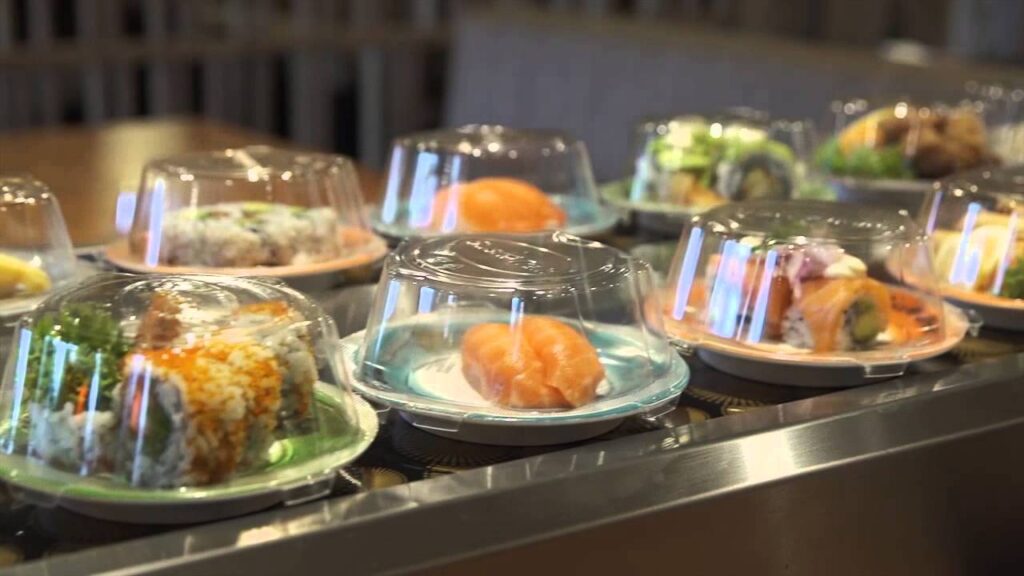 SYDNEY, Monday: Sydney transport was thrown into disarray last night when unscheduled track work on a sushi train resulted in long delays for diners. The incident follows an horrific derailment at Redfern earlier in the week, which saw three victims sustain third degree wasabi burns to 70% of their bodies.
Last night's incident, which occurred during peak hour, caused havoc across the city. While extra sushi trams and buses were scheduled to deal with the overflow, disgruntled diners said the alternative services "were neither efficient nor fashionable".
The unexpected sushi delays compelled hundreds across the inner city to opt for inferior culinary options. Many were forced to eat fast food as a last resort, causing severe indigestion in some areas, as well as blockages in major arteries across the city.
Angry commuters have now threatened legal action against the owners of the sushi train company. Law firm Maurice Blackburn is already understood to be working on what lawyers and chefs have described as "the world's first sushi torte".
NSW Transport's sushi debacle is causing severe problems for the Berejiklian government. In the Coalition's seven years in office, the rate of sushi mishaps has increased almost tenfold. NSW now has the worst youth sushi-side rate in the country.
Many NSW voters are starting to hanker for the raw style of former Premier Bob Carr. "He may have been dictatorial," said one angry diner. "But at least he made the sushi trains run on time."
OUR LATEST LIVE SHOW - BOOK NOW:
Share this story: