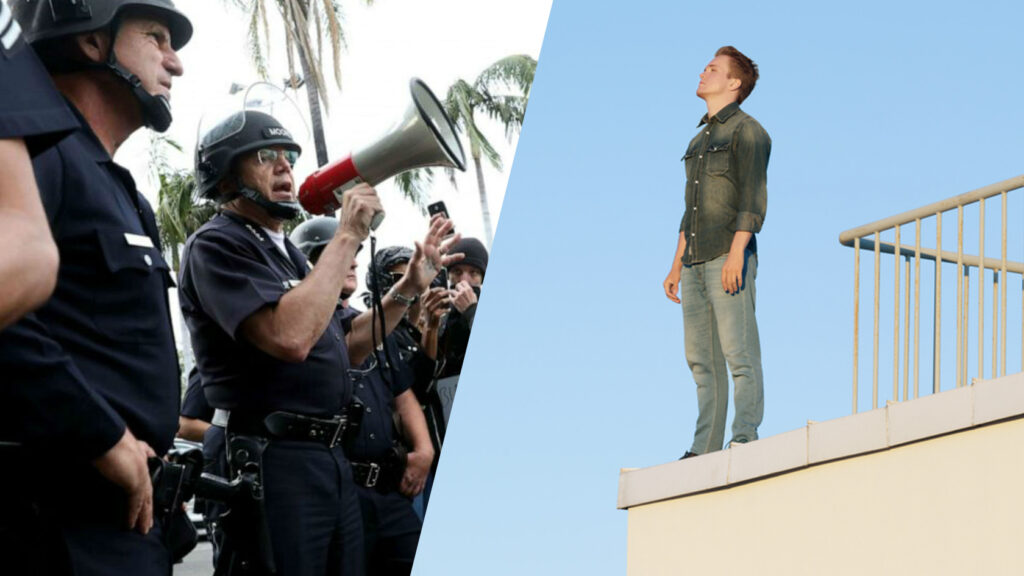 Canberra Police have today successfully talked Scott Morrison's empathy consultant down from the roof of Parliament House, after a gruelling four-hour stand-off in which the man threatened questioned what the point of continuing was given that nothing he does seems to make the slightest difference.
Witnesses claim that the consultant was seen climbing up onto the roof a bit after midday, while ranting loudly about some "tin-eared idiot" who had "even managed to piss off Rupert." In a statement released after the incident, the ACT Police praised the officers involved, and explained that it had almost ended in disaster after the consultant heard the PM's voice on a nearby radio. "The device in question was broadcasting Question Time, where the Prime Minister was explaining how he believed Eric Abetz over the female Liberal MP who had accused Abetz of saying Brittany Higgins was at fault for her rape and that it's a good thing Christian Porter's accuser is dead. The man began shrieking uncontrollably and it took all our training to calm him down."
Authorities say that this man is the fifth to hold the position since the start of the year, with three of his predecessors presently on stress leave and another in a psych ward after a 3 week attempt to explain to the Prime Minister that women have feelings drove him to breaking point.
OUR LATEST LIVE SHOW - BOOK NOW:
Share this story: