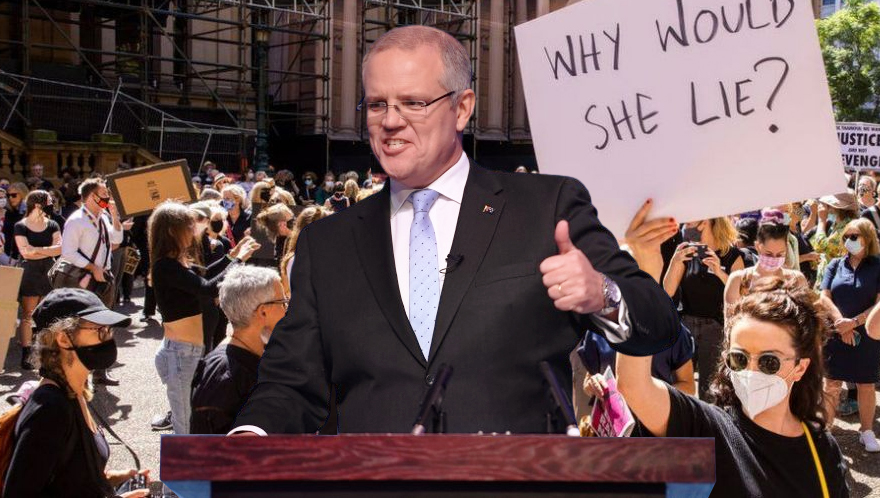 Prime Minister and man who requires an empathy coach Scott Morrison has today put the lessons he has learned from his wife Jenny to good use, by urging protesters against rape to think of things from his daughters perspective.
"Imagine for a second you were my daughters," Morrison told the gathered crowd. "Would you, a young child, really want your good old Uncle Porter to face an independent tribunal? Aren't you worried that might upset daddy? What about daddy's friends? They might be sad too. You wouldn't want that would you? I'm glad you could all take a moment to consider this perspective."
---
If you enjoyed this article, consider becoming a contributor to the Chaser Beer Fund. For just $7 a month you can help us employ 20 more interns.
---