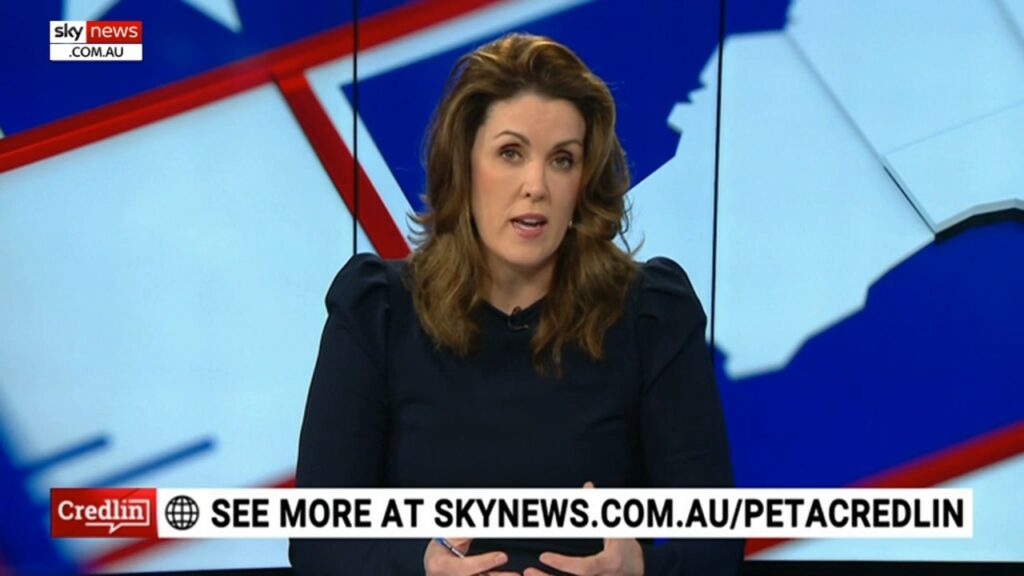 Sky News host and recently appointed columnist for the Australian, Peta Credlin has released a scathing condemnation of the notion that we should treat sick refugee children with dignity just days after the not-actually-a-journalist was honoured with an Order of Australia at the Queens birthday celebrations.
Credlin who received the award for her contribution to Australian politics, took the opportunity to show exactly how she contributed to politics.
The Murugappan family is likely to become a "running sore" for the Morrison government because of a high stakes, high profile media campaign by "activists," according to Sky News host Peta Credlin.https://t.co/kmA8YSEscL

— Sky News Australia (@SkyNewsAust) June 15, 2021
Credlin referred to the family as a 'running sore' on Aussie politics, while Credlin herself managed to reaffirm that she is a 'running shit-stain' on Aussie politics.
"The government should not be letting sick refugees out of jail in an election year," said Credlin, "I mean did they not see their skin colour?"
In response to this Sky News producers have already begun working on adding the 'AO' to the half-hearted apology Credlin will eventually begrudgingly make, but are currently struggling to find a new way to say 'I had no intention to be blatantly racist, I meant to be subtly racist.'
OUR LATEST LIVE SHOW - BOOK NOW:
Share this story: