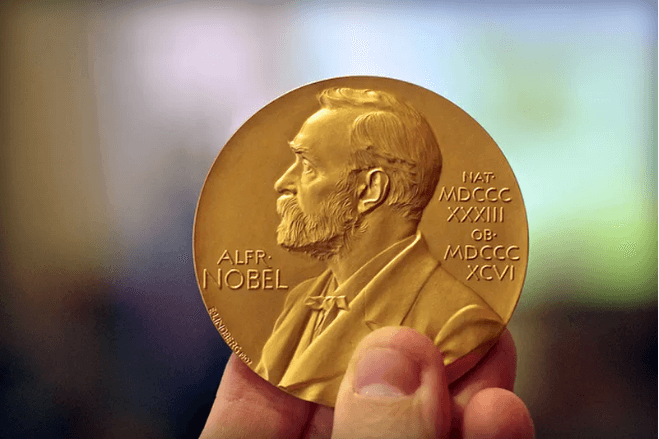 The Royal Swedish Academy of Arts and Scientists will break with more of a century of tradition to award its first award for effort, rather than excellence. Stung by criticisms that the body was elitist, the Academy has announced a new 'Most Improved' Category, for those trying hard in their given field.
"We felt that rewarding epoch-changing discoveries in science, art, politics and economics might have been promoting a winner-takes all attitude," said Flemming Rasmussen, from the Nobel steering committee. "Too much competition can be unhealthy, and unfair on people who are less naturally talented. We wanted to recognise the unsung heroes, putting in the hard yards and not getting any kudos."
One of those people is Wilson K. Atkinson, a tenured economics lecturer at a third tier mid-Western university. "It's a real surprise to be nominated for anything – let alone a Noble Prize," he said upon hearing the news. "I'd like to think I'd made a few minor contributions, maybe even inspired a few students. Now I can inspire a few more, no matter how mediocre they are."
Critics say that the award is not a 'real' Nobel prize, and cheapens the rest of the awards. "They're just going to give it award to some retard every year," said Nobel Prize for economics winner Joseph Stiglitz. "It doesn't even make them feel better, and it's not fooling anyone." Some critics say the change doesn't go far enough, and that new prizes are needed in non-academic fields like Cooking and Instagramming.
But organizers say that the changes are enough for the time being. "People can say that we're traditionalist, but they might be surprised when the Noble Prize Teen Choice Awards come around," said Rasmussen.
"Especially if Donald Trump wins the Peace Prize for ending his feud with Rosie O'Donnell."
Share this story: