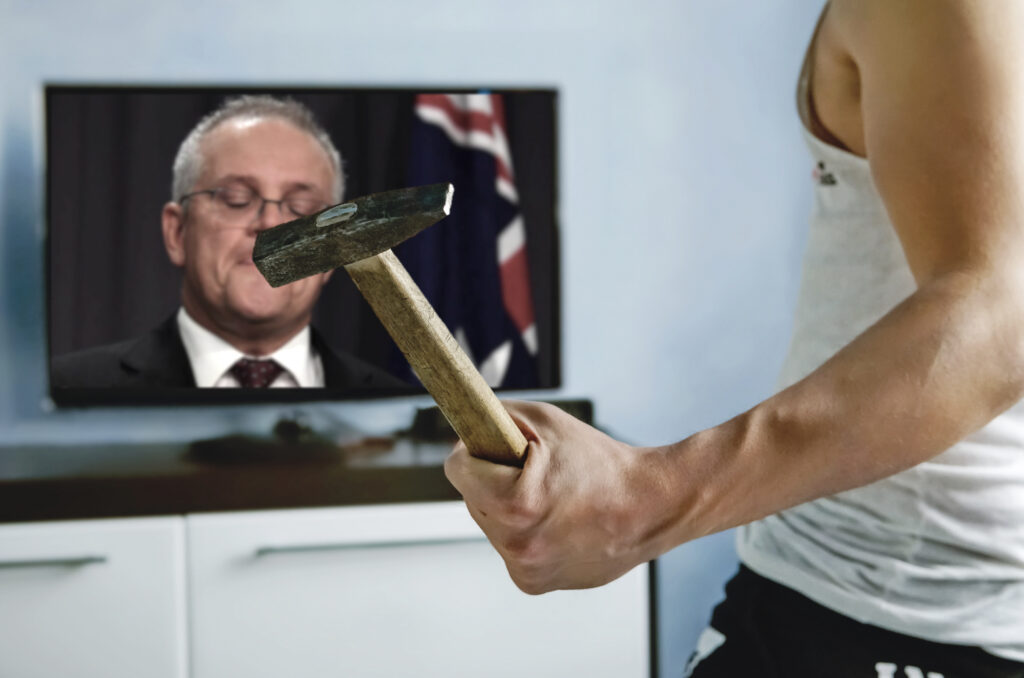 After enduring an endless onslaught of the worst possible responses to allegations and controversies, the Australian public has engaged an anger consultant to learn how to respond to Scott Morrison.
Most citizens reacted to the news of Morrison's support for Christian Porter by taking sick leave because they felt genuinely nauseated by him, but as the cock ups have continued, the nation has now realised they are in need of professional assistance.
"Now I know that whenever I feel angry at Scott, I imagine I was his daughters," said one Australian holding a stress ball that had been crushed into smaller pieces. "I'm still angry, but the perspective reminds me that someone always has it worse. His family."
In response to news that Australians were no longer shocked by his incompetence, Scott Morrison has begun seeking help from a dickhead consultant to learn new ways to infuriate 25 million people.
OUR LATEST LIVE SHOW - BOOK NOW:
Share this story: