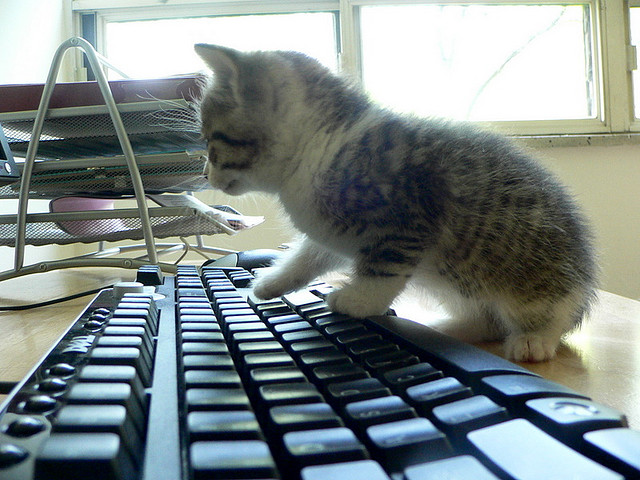 A cat has written an entire Quarterly Sales and Marketing Report while its owner was making a cup of tea this morning. The report was various described as "great work", "keep up the good work" and "awesome, thanks" by its recipients.
The report was supposed to summarise a serious deterioration in sales in the 3Q, mainly due to the impact of the coronavirus. Instead, it contained 13 pages of random letters, punctuation marks and numbers.
Returning to her chair with her cup of tea, the home worker did notice that the report had already been filled up, but she was reading a really interesting article about how Richard Wilkins was recovering from the coronavirus, and she so sent the report off without proofreading it.
"Great work on that report," the boss is reported to have emailed back just moments after it had been sent.
The last time a quarterly sales and marketing report was read by one of its recipients was in 2003, after it was opened by accident.
Experts say there has been an upsurge in cat-authored writing since most workers have started working from home. "I'm pretty sure most of the communications coming from the Prime Minister's office has been written by a cat," said one expert.
The incident has made some writers wonder whether cats would be able to write satirical news articles without anyone noticing ;lkjf09u098jkla;cvk:">?,vc90 9sdf 08u hasdf8hp9f87 y123'ko 1]\=-9\'ioasdv[poa8eu alkwrv\=32of\=2-09 f0834hionklv;/3o2kr]\=1-20I#ipo[psdug [098ydfhgi43 2t02 jnsdv,mn'pasdovu b=-0789 234t;;lk ;sdalicub 480thr;lkpjup98u akmdn l;kaisfy7b9a8 y4p3jkthg;lopd87bo
OUR LATEST LIVE SHOW - BOOK NOW:
Share this story: