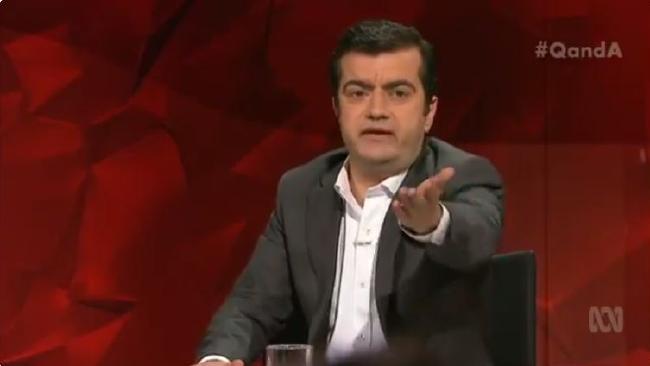 Following his sacking as Deputy Whip for the Labor Party, here is the full transcript that Senator Sam Dastyari released moments ago:
親愛的比爾,
我很抱歉讓你陷入混亂。 它可能會從你的下一個Newspoll點擊幾個點,我知道這是世界上最重要的事情,所以我再次道歉。
讓我解釋我的行為。 你看,我發表了這個演講,然後再以這個真實的信念為藉口發表這樣的演講,內容永遠不會被曝光,而我的拂袖就足以保持懶惰的新聞畫廊的快樂。
我的誠信現在受到質疑,這一事實對我們的情報部門的政治化提出了嚴重的問題。 僅僅因為他們對澳大利亞的忠誠值得懷疑,是否真的是他們的目標? 是的,但我仍然希望我能擺脫它。
我現在辭去副鞭的職務,每年以20萬美元回到參議員身邊。 哦,唉。 但嚴重 – 這是對手腕的拍擊。 這真的傷了一下。
此致,
薩姆
Translated into English:
Dear Bill,
I am so sorry for getting you in this mess. It will probably knock a couple of points off your next Newspoll, and I know that's the most important thing to you in the world, so again I apologise.
Let me just explain my actions. You see, I gave that speech, and then subsequent excuse for that speech in the sincere belief that the contents would never come to light and that my brush off would be sufficient to keep the lazy press gallery happy.
The fact that my integrity has now been questioned raises serious questions about the politicisation of our intelligence services. Is it really their job to target politicians simply because their loyalty to Australia is questionable? Yes it is, but still I really hoped I'd get away with it.
I hereby resign my position as Deputy Whip and will go back to being a mere Senator on $200,000 a year. Oh, the ignomy. But seriously — thanks for the gentle slap on the wrist. It really hurt a bit.
Yours sincerely,
Sam
OUR LATEST LIVE SHOW - BOOK NOW:
Share this story: