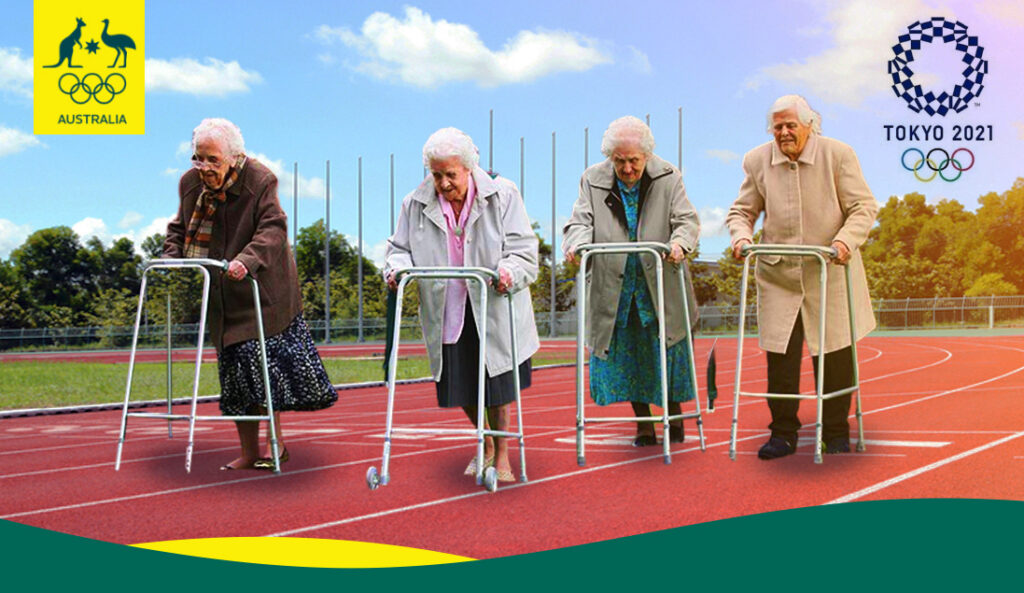 The Australian Olympics Committee has decided to send Australia's only vaccinated Olympian, Jan, 71, to Tokyo this year, after a botched vaccine rollout saw every other athlete barred from the event.
"Jan is Australia's oldest, and now only, professional synchronised swimmer," said AOC CEO Matt Carroll. "It's exciting for us to be able to provide an opportunity like this to an athlete in an often-overlooked age bracket and we look forward to the wisdom and long, rambling tales about times before TV that Jan can contribute to the team."
While the government has not stated their opposition to vaccinating the rest of Australia's Olympic team, they were unable to confirm that there were 2000 vaccines in the country.
While most of Australia's athletes have expressed dismay at the decision, Jan could not be more excited. "I'm just so happy I can finally take my 5 minute aquatic tribute to Karl Stefanovic international," said Jan. "Plus I heard the parties in the athletes village can be quite the experience, so I've brought a travel bag full of condoms just in case."
OUR LATEST LIVE SHOW - BOOK NOW:
Share this story: