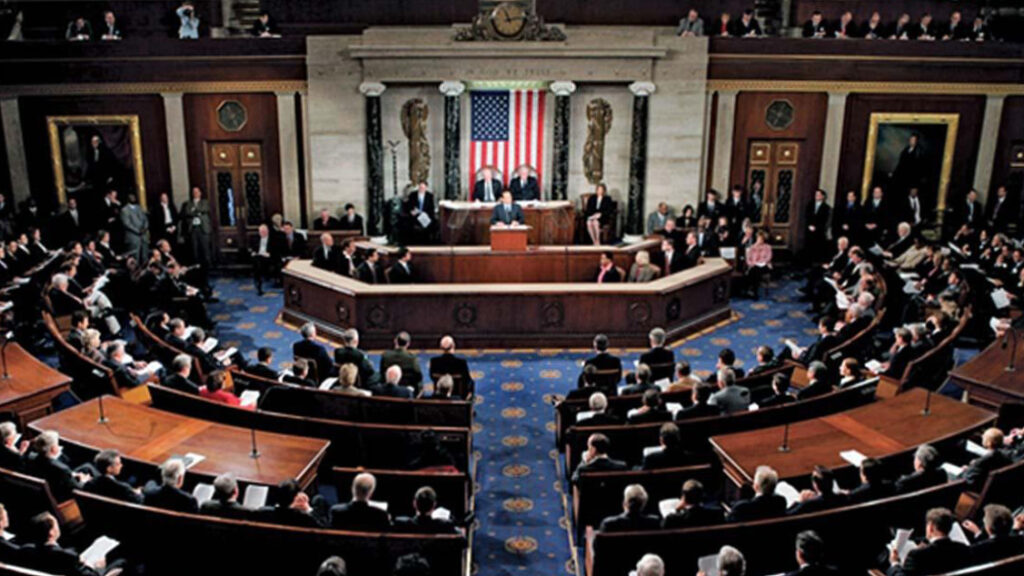 Republicans in the US Senate have today handed down a unanimous verdict in the ongoing trial of President Trump over the Ukraine bribery scandal. Voting late Thursday, Republicans declared that "enough was enough" and voted 53-0 to impeach Joe Biden.
Senate Majority Leader Mitch McConnell adopted a sombre tone in announcing the decision, the first time in US history a non-sitting President has been impeached.
"The man has no place in public office," declared McConnell. "Fondling women, conspiring with Ukraine, not to mention the fact that he's clearly going senile."
Asked what he thought about the fact that President Trump had also admitted on tape to molesting women, conspiring with Ukraine and is clearly suffering from dementia, McConnell explained that Trump is Republican, which makes it okay.
The vote went along party lines, with Democratic leader, Nancy Pelosi, responding with a short statement: "You've got to be f*** kidding me."
President Trump celebrated the decision by tweeting a photoshopped image of Mr Biden kissing the rear of a donkey superimposed with Mr Trump's head. Republicans in the senate have praised the move as "extremely Presidential" and moved a motion to remove the term limit so Trump can stay in office forever.
OUR LATEST LIVE SHOW - BOOK NOW:
Share this story: