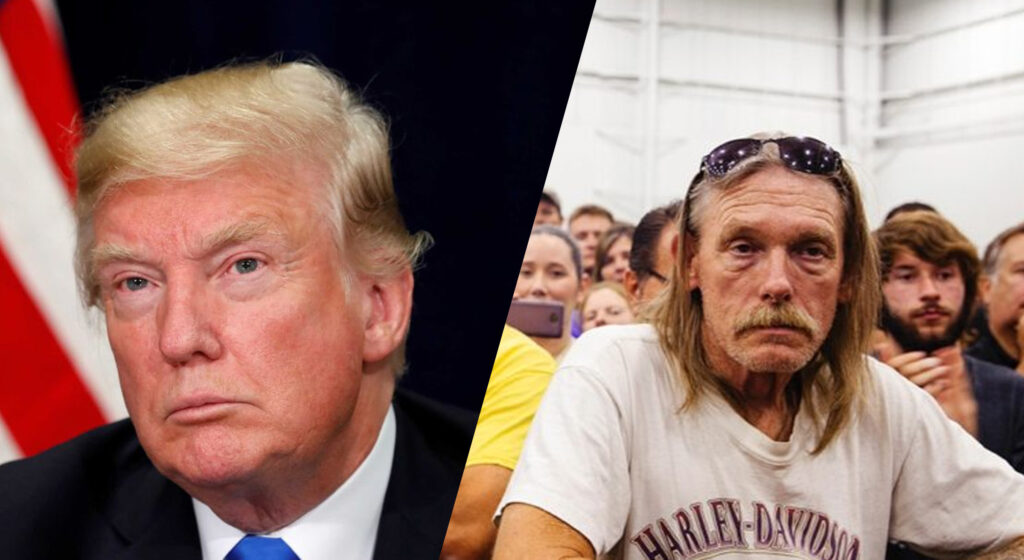 American President Donald Trump has today hit back at critics accusing him of acting rashly by cancelling the Iranian nuclear deal, stating that he consulted many world leaders on his decision, but ultimately it was retired post office worker and singing trout enthusiast, Garth Somerton from Texas, who convinced the president to pull out of the deal.
"While some of those so called 'braniacs' in the press might think having a cohesive strategy to denuclearise the Middle East would be a sensible policy," said Trump, "after a long discussion with Garth, I am convinced that my supporter base of white uneducated Americans whose entire foreign knowledge consists of the menu at the Outback Steakhouse, have a much better idea about how to solve the multi-generational war taking place in the Middle East."
As Trump's key adviser in this decision, Mr Somerton says he was startled at the amount of media attention he received, describing the 10 person media scrum as "The most amount of people I've ever seen in one place at one time."
"I called Trump about my thoughts on the Iran deal last week, and wouldn't you know it, they put me right through! Said they thought I was just Steve Bannon drunk agin or sommint. Anyway I told Trump that the Iran problem was just like what I do with my daughter Etheline when she eats me candycorn, I take away her pocket money and make her think about what she shouldn't've did that for. Sure she weren't makin no nuclear weapons, but it's all connected ernit?"
Asked if he's had any other ideas on foreign policy, Mr Somerton stated "Mah only policy on foreigners is that I don't like them. Specially those turban wearing, Arab, Muslims in the Middle East, like those Chinese, Kenyans and North Koreans."
Despite the fallout from the decision, Mr Trump believes that his supporter base could become a vital source of knowledge that he could tap into more often for policy, suggesting "These world leaders really aren't that smart and special, trust me. From now on, I'll be entrusting much more of my choices on policies, such as economics, health and the benefits of inbreeding on the collective wisdom of my supporter base."
"Now if you'll excuse me, I've got a meeting with my wife Ivanka. Wait, daughter. Don't know how I got those two confused."
---
The Chaser Report podcast is now daily. Listen to today's episode now.