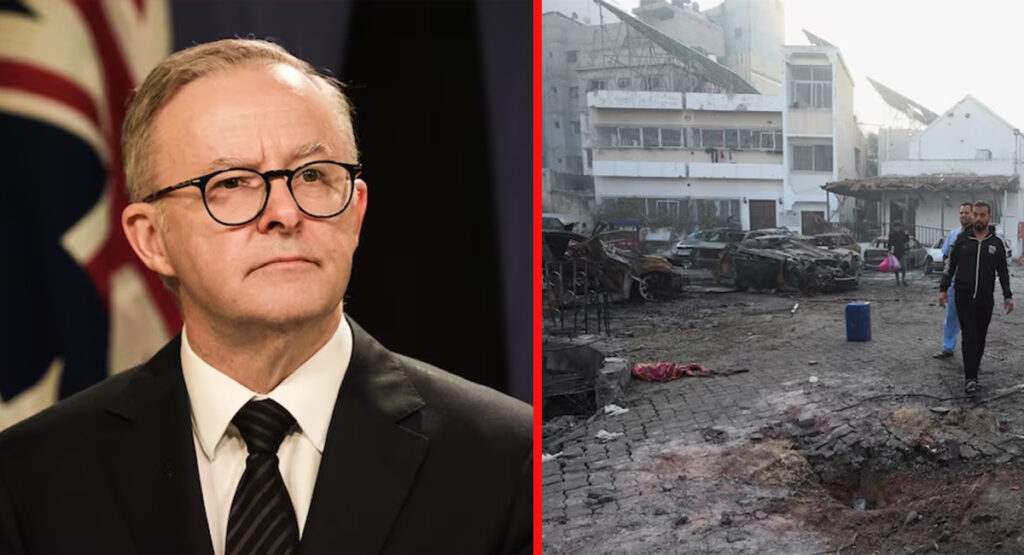 Prime Minister Anthony Albanese has taken a historic stance for him, by confidently calling for the Israeli government to consider showing a little bit of restraint when destroying Gazan hospitals.
"Here at the Labor party we believe that all lives matter," said the PM, "but, we do fully support what our friends in Israel are doing to our friends in Palestine. However we have told the IDF that we would like them to pretty please consider showing a little restraint when bombing schools or attacking hospitals. Only if they want to of course."
"We also implore Israel continue to show restraint in regards to the free press in Gaza by arresting any that are seen near places they plan to bomb or raid. Considering the amount that have somehow died when bombs somehow hit their houses, we thank our friends for choosing not to slaughter these ones."
"I also wish to personally think the Israeli government for graciously allowing the remnants of the Gazan hospitals to have baby incubators, while showing the right level of restraint by not giving them the fuel needed to actually power the incubators. I have always said that Israel has a right to defend themselves against these new born babies."
"But I will also say, in no uncertain terms, that if the IDF goes 'too far', Australia will not stand by silently and I will make sure that we will not draw a smiley face on the thankyou note that comes with the next shipment of weapons."
In response many voters have asked if it's too late to swap our Anthony Albanese for Francesca Albanese as the new 'Prime Minister Albanese'.
Share this story: