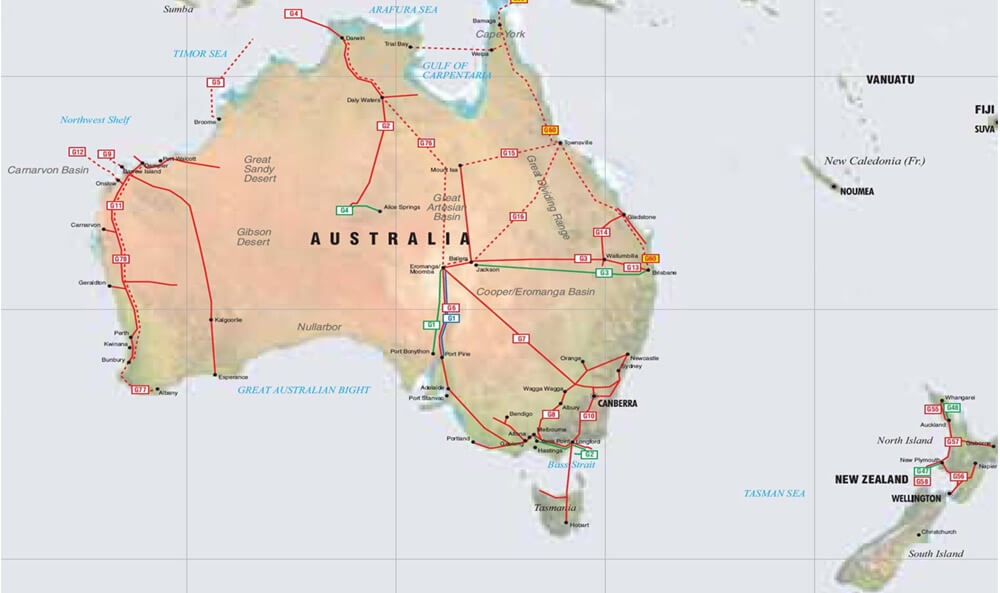 A recent earthquake has shifted New Zealand 30cm closer to Australia, the second phase of a long-term plan to connect the two islands and their social security systems. The first phase of the plan, where New Zealanders were sent to Australia to seek welfare assistance one by one, has given way to a more expansive, nation-based dole bludging plan.
Misunderstanding the phrase, numerous NZ citizens tried to travel to Australia on the sheep's back
"We've spent a lot of time attempting to promote New Zealand's unique identity to the world," Kiwi Prime Minister John Key admitted. "But we couldn't even develop our own flag. Now it's time for us to become what the world already thinks we are – Australians who can't pronounce their vowels properly."
To promote the program, the new New Zealand Government has relaunched one of its most successful tourism campaigns, with the slogan "Stay where you are, Australia, we're coming over." Key went on to explain that the island nation would be moored at a specially selected spot off the Australian coast near Bondi Beach. "Most of our people already know it well," says Key. "It has an ideal location, climate, and gullible Centrelink office."
Policy architects say the plan allows the entire nation to "chill" for at least three to six months, or as long as it takes to "get our shit together", a complex process which involves falsifying hundreds of thousands of Work for the Dole forms. What happens next is unclear, but computer modelling suggests that fruit-picking and a bit of a road trip in a Kombi might are likely outcomes.
"Our future here is bright," Key told media beside to a campfire on Tamarama Beach, "I for one am going to get my hair braided. Maybe do some acting, eh." "It'll be sweet, bro" he clarified. The island-moving scheme was hatched after Canberra denied a request to move the country across the Tasman under a family reunion visa.
"We have no need for an irrelevant backwater just off our shores," Immigration Minister Chris Evans said. "We already have Tasmania."
Evans said his government had also rejected an application from New Zealand for refugee status. "While our government is committed to helping asylum seekers who are genuinely at risk, we believe that the yardstick for persecution under the UN Convention isn't met by people laughing at your accent." If its appeal against the decision fails, New Zealand says it will try to marry New South Wales.
Share this story: