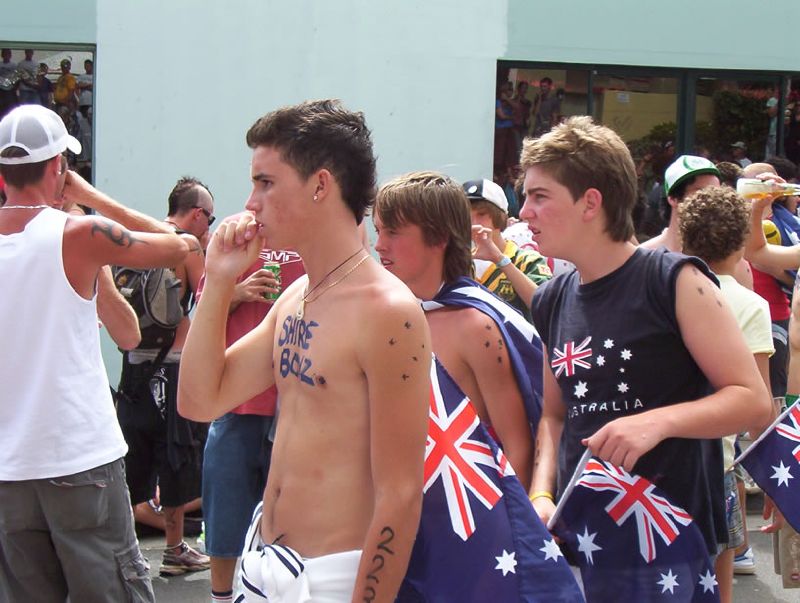 Cronulla Beach, Cronulla
Everyone knows Sydney's beaches are something else, but Cronulla Beach is known for something else.
Aussies like to pride themselves on their welcoming nature and spirit of egalitarianism and equality. Some locals in Cronulla, however, have a slightly different type of pride.
So what could be more appropriate on Australia Day than to experience the white sands of Cronulla Beach beneath your feet? Many say the sand here is whiter than anywhere else in Sydney.
There's plenty to do – visitors say it's the most exciting place in Australia, and it has been known to be a "genuine riot".
Located in Sydney's southern suburbs, Cronulla lies on the Kurnell peninsula – the site where Captain James Cook first came ashore in 1770. But a word of warning: just like then, local residents nowadays aren't that thrilled with boat people, and would prefer them to turn around and go back to where they came from.
There are plenty of jaunty colloquialisms you're sure to experience, especially if your skin isn't quite as white as the sand. For example, down on the beach, you can stand on the very spot that one of the friendly local lifesavers said to one non-local of Middle Eastern appearance in 2005, "I come down here out of my own spare time to save you cunts from drowning."
After you've soaked up Cronulla's history, why not head into the big end of town and to the offices of 2GB, to see the spot that Alan Jones spoke the immortal words of peace and harmony that helped make Cronulla the historically-rich place is today: "What kind of grubs? Well I'll tell you what kind of grubs this lot were. This lot were Middle Eastern grubs".
OUR LATEST LIVE SHOW - BOOK NOW:
Share this story: