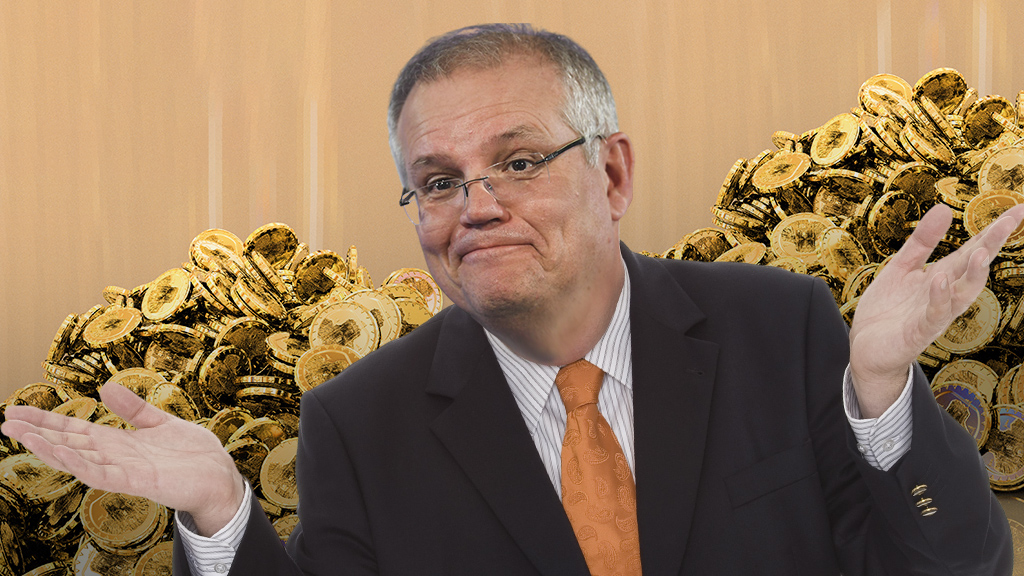 Prime Minister and reverse Robin Hood, Scott Morrison has today slammed suggestions that the $112 million settlement over the Robodebt scheme was to small when you consider that it is less than $300 per victim. The PM says the victims are getting more money than they deserve already as none of them took the crucial step of changing their name to 'Foxtel' which would have easily gotten them millions more dollars just cause.
"How great is money?" said the PM after giving his mate Rupert an extra $10 million for thinking about showing women's sport. "It's a shame we're so skint at the moment. Spent our last few dollars gold plating the women's bathrooms in a marginal electorate. Sorry to everyone we wrongly fined and harassed for years, hope this Bunnings gift card will make up for it."
"What the poor people need to understand is you can a lot with $300," explained Treasurer Josh Frydenberg. "You can get all the essentials, like a month of Foxtel plus a subscription to the Australian."
"I know some of you want the politicians responsible held accountable and we will get right on that" he continued, "as soon as we figure out how to pin it on Dan Andrews."
---
If you enjoyed this article, consider becoming a contributor to the Chaser Beer Fund. For just $7 a month you can help us employ 20 more interns.
---