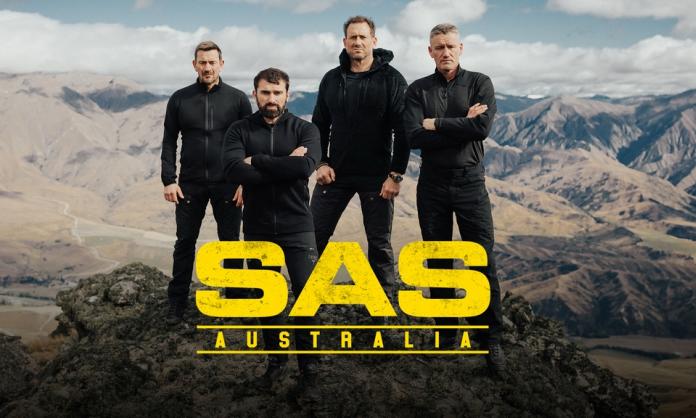 The director of the National War Memorial has today announced a new addition to the memorial exhibiting the atrocities committed by our troops in a horrific mission referred to as "SAS: Who Dares Wins". The director said that it is important to recognise the historical crime against humanity that was the program, as well as the brave sacrifice of the poor people who painfully endured the events they were watching.
"It is important that the War Memorial continues its work as a historical building, and that means exhibiting the worst our troops are capable of." Said the director who was in shock after spending hours researching who some of the alleged celebrities were, "It is a sad period for the Australian armed forces. Our troops committed cruel and inhumane acts on those poor citizens unfortunate enough to still be watching free-to-air tv for some reason. They allegedly starved the contestants and didn't even succeed in their mission of bring a show worth watching to the county."
"It is troubling to think that anyone, especially those trained to fight for us would find any of these actions acceptable, or worse, entertaining shows our country in a very dark light. The idea that anyone would willingly participate in bringing up Shapelle Corby to the nations media is truly daunting. Actions like these not only effect the direct victims of the act, it can be deeply scarring leading to potential prolonged suffering of the nation's citizens. It can even inspire and encourage the worst of the nation to start talking about her all over again from Today and potentially continuing onwards int to future Sunrises."
"I fear the hurting might have only begun and if we start as low as this, it is scary to think how bad it could potentially escalate. These actions are surely sanctionable by the UN as this has to be against the Geneva Convention. It should be clear to all Aussie troops doing this sort of behaviour is unacceptable to film and release to the world, they should stick to committing war crimes behind closed doors so that our government can punish anyone who dares speak up."
---
If you enjoyed this article, consider becoming a contributor to the Chaser Beer Fund. For just $7 a month you can help us employ 20 more interns.
---