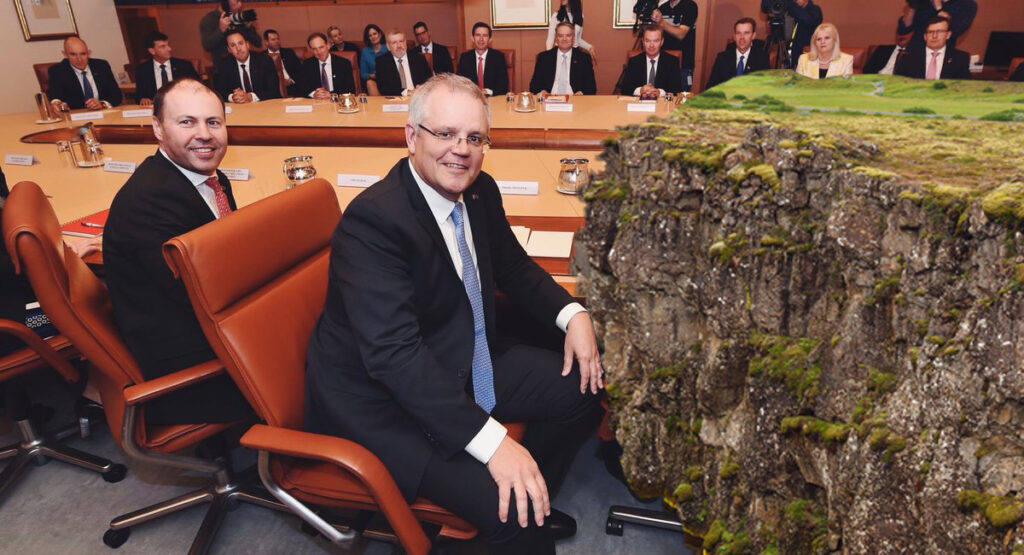 The Federal cabinet have unveiled their newest recruit today, announcing that the tectonic plates responsible for Melbourne's earthquake would be promoted to Attorney General. The new recruit was reportedly talent scouted by the LNP, after some allegedly 'shifty' behaviour piqued the Liberal Party's interest.
"Tectonic Plates are all people seem to talk about these days," said acting PM Barnaby after offering to 'shake a room' with junior staffers. "I'm extremely excited to have them joining cabinet. With their lack of stability they'll fit right in here."
"We're excited to see what skills these plates bring to the table." he continued. "After seeing how successful they were toppling Dan Andrews, I reckon they can really shake things up around here."
Not every member of the LNP have thrown their support behind the appointment however, with reports suggesting the tectonic plates have caused fissures within the LNP. Members of the party's right have expressed concerns the newly promoted plates run the risk of destroying the earth and making the planet unliveable, which they explain is actually Matt Canavan's job.
OUR LATEST LIVE SHOW - BOOK NOW:
Share this story: